Many a time, you send some emails that you don't want to send or you click on "Send", by mistake. Some times, you miss reviewing your email before sending. Improper email can create embarrassing situations. If you are using Microsoft Outlook 2010, you don't have not to worry more about it. Outlook 2010 comes for make you relax about accidentally send emails. To recall sent emails, we will follow these steps :-
Open Outlook, click on 'Sent items' to get the sent email that you want to recall, refer the image below.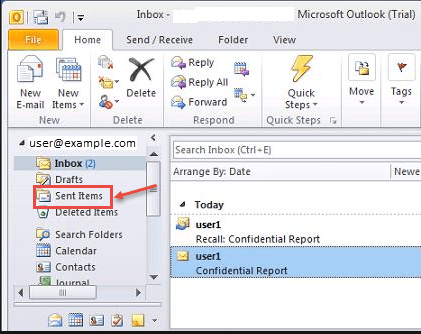 2. Select the email that you want to recall.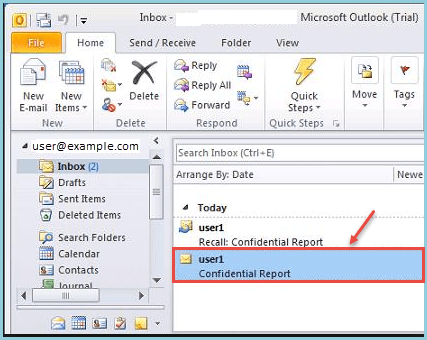 3.Email will open and then you select 'Actions' from the top ribbon and then click on "Recall This Message…", as shown in the image below: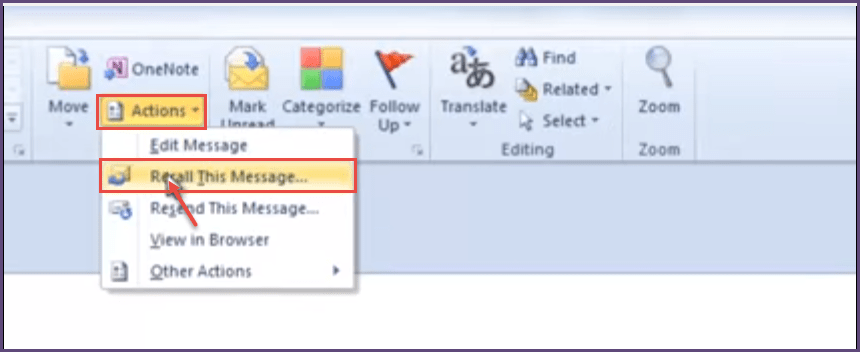 4.After this, the below message will pop-up from which you need to select "Delete unread copies of this message" and check in box of "Tell me if recall succeeds or fail for each recipient". Then click "OK", as shown in the image below.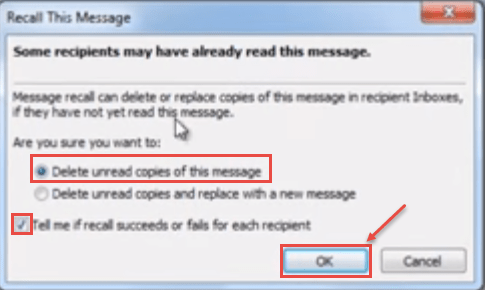 5.After this step, a message will popup upon your email for your attempt for recall, as shown in the image below. You can also recall send emails in Outlook 2016. Click here to know this process.