1. When Outlook program fails to Send or Receive email, there can be several reasons for this as mentioned below:
Incorrect mail settings
Anti-virus software blocking emails
Outlook profile incorrect
Problem with outlook application download/installation
2.Outlook in safe mode: Open Outlook in Safe Mode by pressing "CTRL" key. When you click on outlook shortcut in programs, hold CTRL key until message appears for confirming "Safe mode". Other way is, click start or in run box, type outlook.exe /safe and press Enter.
If email can be sent and received in Safe Mode, then it is problem caused by an Add in, In Outlook, click File, Options, then click "Add Ins". Click Go at the bottom, next to Manage and in the next screen, remove the check marks as shown in the image below: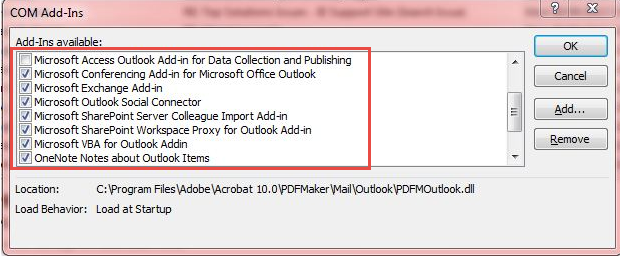 Disable all add-ins, and start outlook again without safe mode and see if mails can be sent or received. If it is sending and receiving emails properly then you can enable add-ins one by one, until email fails again. The add-in at the last you enable would be most probable causing this problem. You can either re-install or un-install the specific add-in.
3.Check Email settings: If an add in is not causing any problem then check email account settings on the account provider's website. For this close outlook and open control panel select "Mail", then click on "E-mail Accounts" (see the image below).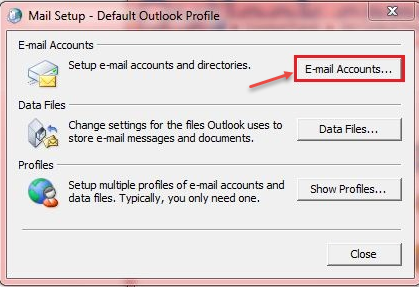 4.In the "Account Settings" dialog box, on the "E-mail" tab, select your account, and then click "Change" see the image below: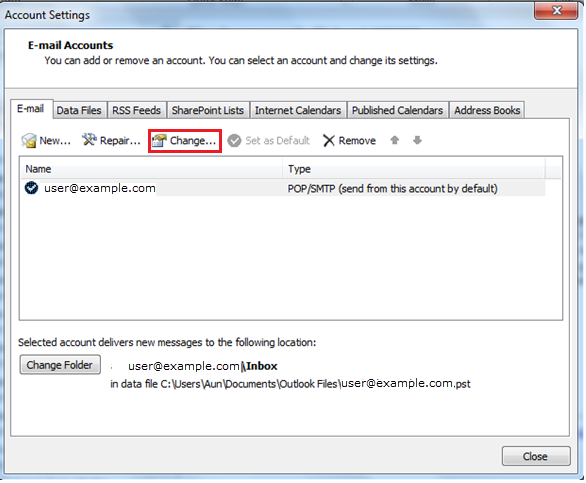 5. On the subsequent screen, user can access all email settings as shown in the image below: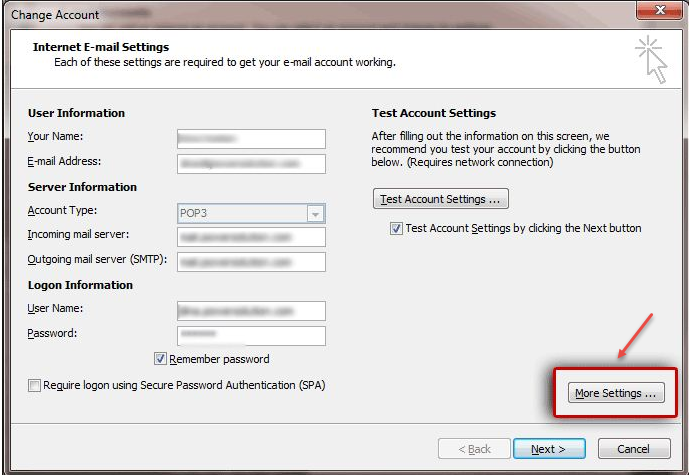 6.Internet email settings: User can click "More Settings" to check things like Ports settings and Encryption. This will allow user to see existing email accounts see the image below: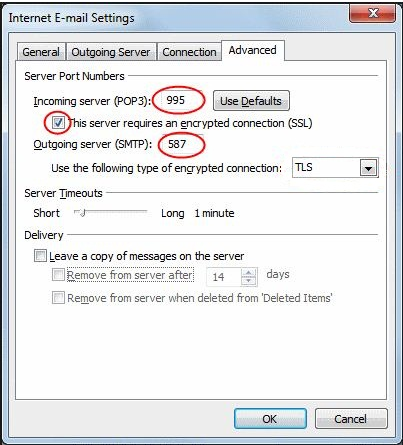 If all the settings seem proper, then click "OK".
7.User can check one more thing if there is no problem with 'add in' and 'email account settings'. Start system with safe mode with networking, this will temporarily disable security software If outlook still cannot send or receive mail while Windows is in Safe Mode with Networking, it may be a corrupted profile or the Outlook installation is damaged. Create a new outlook email profile for this go to control panel and click on show profiles as shown in the image below: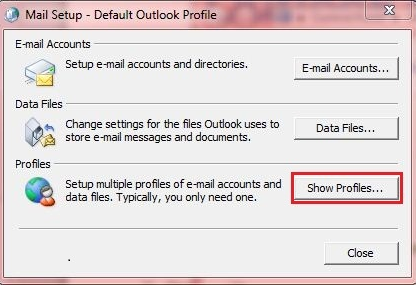 8.User can click on Add and enter the name of the new profile, before selecting OK, select 'Prompt for a profile to be used' then press apply and "OK", as shown in the image below: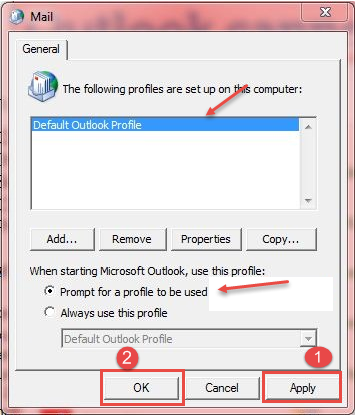 9.Outlook repair by installer: If above explained steps couldn't find the problem, it seems that outlook is damaged, then user can un-install this and re-install Outlook on his machine. To un-install, go to Control-Panel -> Program and Features (as shown in the image below)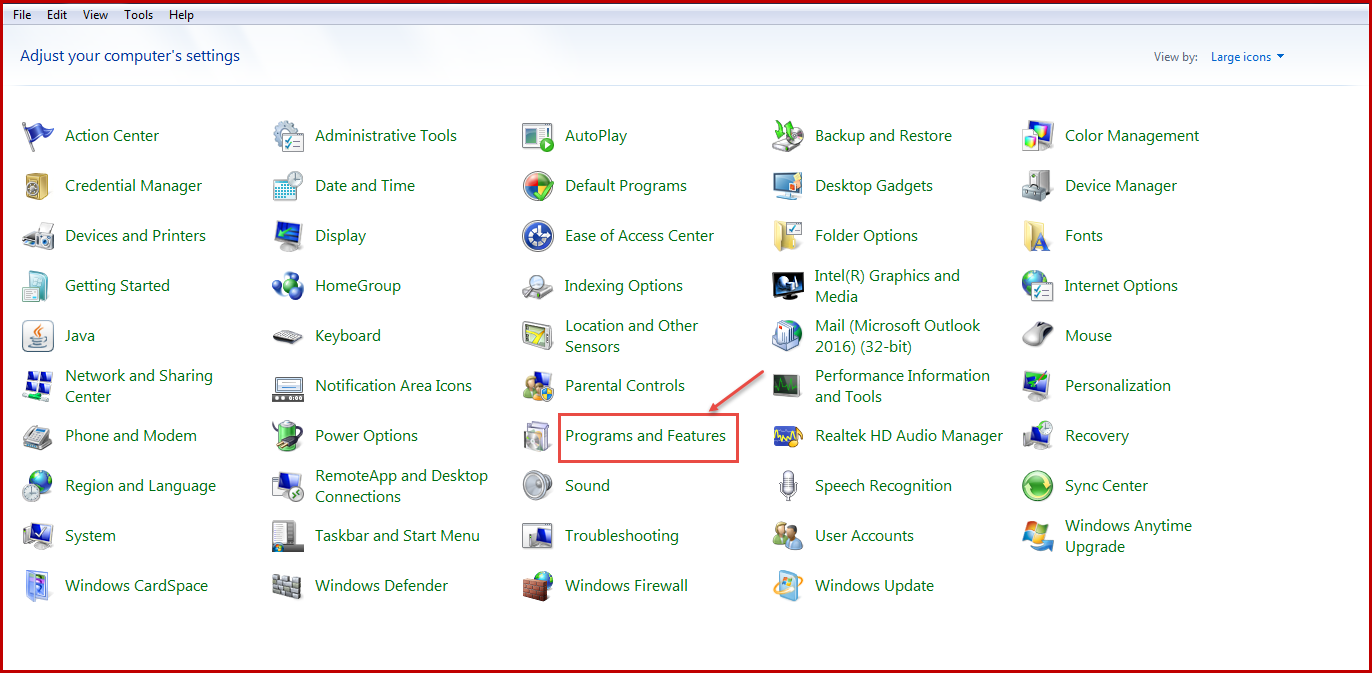 10.In program and features user can un-install or change any program as shown in the image below: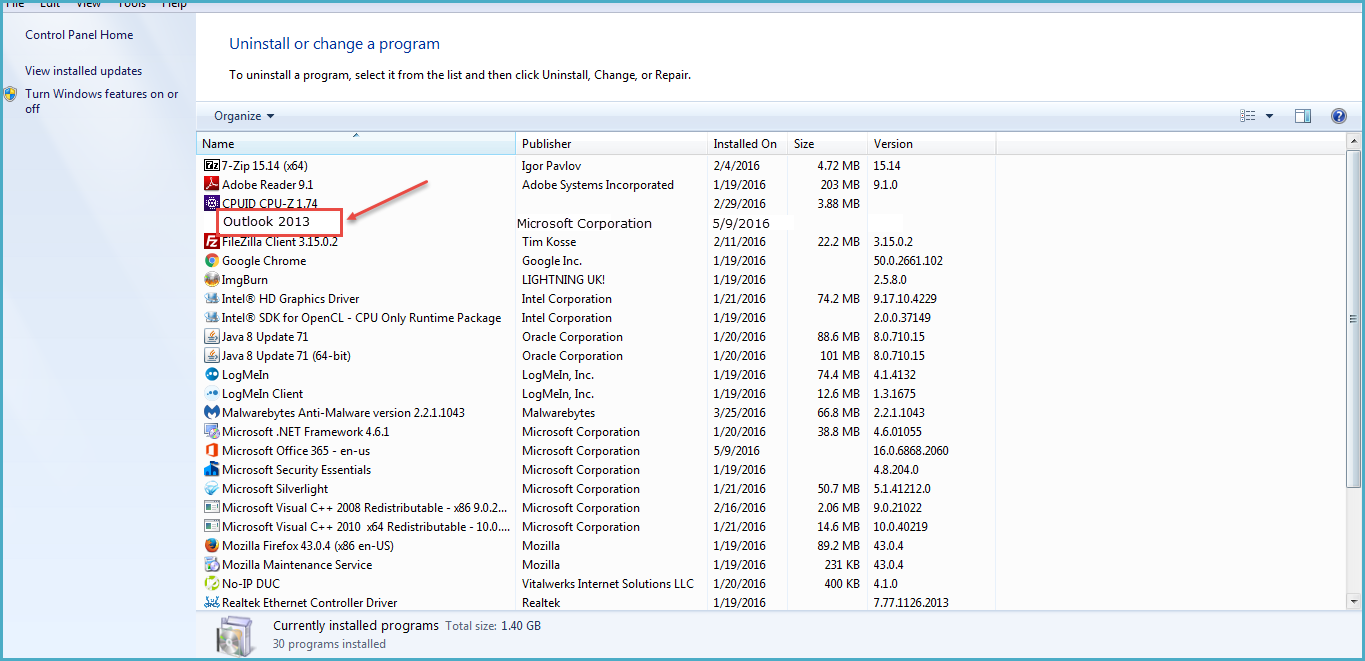 After un-installation of the previous outlook 2013, give your machine a restart and then reinstall Outlook. Add your email profile and start sending/receiving emails.