When user accidentally deletes an item from his Outlook mailbox, he can often recover it by two ways. First, we are going to discuss recovery of deleted items that are still in "Deleted Items" folder.Also Click here to Recover items that are no longer in your Deleted item folder in Microsoft Outlook 2013.
1. In Outlook, go to your email folder list, and then click "Deleted Items".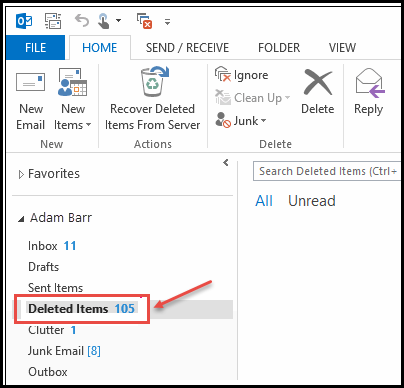 2.When you find the message, right-click on it, and then click "Move > Other Folder".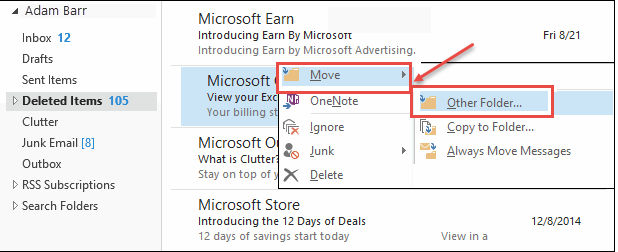 3.To move the message to your inbox, click "Inbox", and then click "OK" as shown in the image below: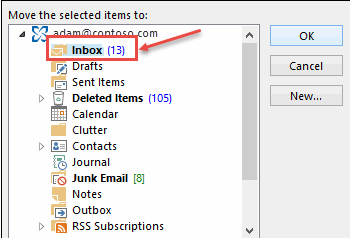 Like this process user can recover any folder recover from deleted item folder.