Your Outdated Telephone System Is Holding Back Your Growth
Is Your Phone System More than 10 Years Old?
Most businesses replace their desktop computers once in every five years. Smartphones are upgraded more frequently, whether they are provided by the company or employees avail carrier discounts. But most small & medium scale businesses tend to cling to outdated phone systems for 10 to 20 years.
Upgrade Your Phone System And Save Up To 30% On Your Phone Bill
If you haven't upgraded your phone system in the last 10 years, you are losing out to your competitors in many ways:
You are probably paying too much for your phone service; advanced business phone systems can help reduce the telecom costs
You are not taking advantage of valuable new features such as conference calling, call routing, find-me-follow-me, call presence, etc. that can boost your bottom-line
You are finding it difficult to add new users, devices, business centers, numbers, etc. as you are not using advanced VoIP phone systems
Your old phone system cannot be integrated with business applications such as SalesForce, NetSuite, AMS 360, etc.
Your obsolete phone system doesn't support virtual meetings, file transfers, queuing, etc.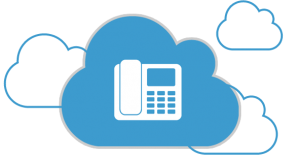 At DP Tech Group – we specialize in helping small businesses like yours increase productivity, improve customer satisfaction, and make your staff's day-to-day job easier (less frustrating) through technology solutions.
We do it all at such an affordable price that you will be pleasantly surprised. Our affordable solutions for small businesses are backed with top notch customer service that we have been delivering to countless clients since 2003.
Here's what you get when you upgrade your business phone system with us:
Cloud Based Phone System Giving You The Same Competitive Advantage Like Fortune 500 Companies
Zero Up-Front Costs
Free Phones
Free Installation & Employee Training
Keep Your Current Phone Numbers
Smooth Transition
Monthly Savings Of Up To 30% on Your Phone Bill.
Unlimited Calling Plans
50+ Calling Features
Free Phone Bill Review