Sometimes you want to get instant notifications for important emails that could be from your boss, relative or someone else whose emails are important to be notified immediately. Follow these steps to make sure you get notification for important emails:
Select the email of particular person whose emails are important. Right click on that email. From the context menu, select "Rules" and then select "Create Rule", as shown in the image below: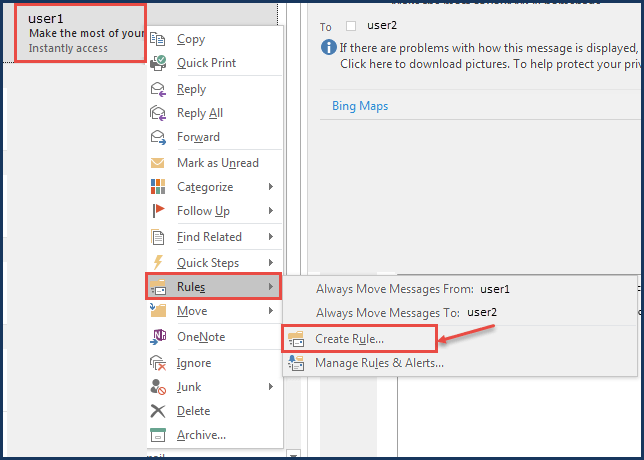 2. In "Create Rule" dialog box, you can choose options as per your requirements. Select "From", "Sent to" and "Display in the New Item Alert window" check box. Click "OK", once you've made your choices. Refer the image below: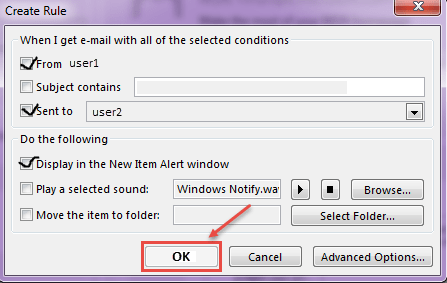 3. If you don't want to be notified of emails where you're in "CC" or one of several recipients, select "me only" from the "Sent to" drop-down list, as shown in the image below: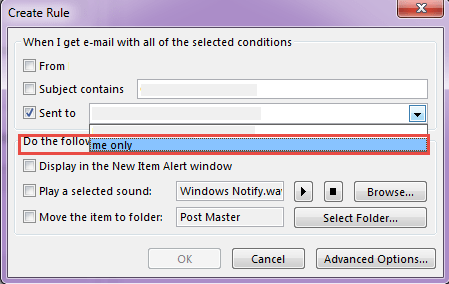 A "Success" dialogue box is displayed with an option to "Run this rule now on messages already in the current folder". Select this check box, if you want to run the rule on the emails already in the inbox. Click "OK" to close the dialog box.

Following these steps, you can create "Rules" to be notified of emails from the important contacts.