Outlook offers in-line reply feature which allows you to reply from reading pane instead of opening a separate window but you can enable or disable this option according to your requirement. We will discuss here, step by step instructions on how to do this.
When you open a message to reply, then you will see three options in the ribbon, on top of the message – "Reply, Reply all, and Forward", as shown in the image below: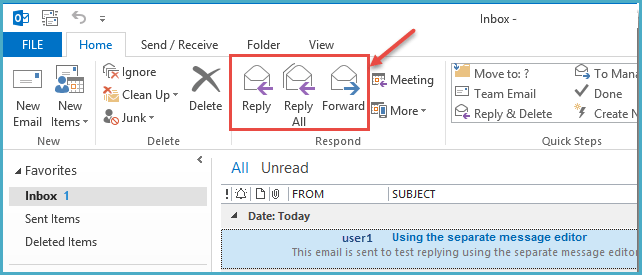 You can choose to always display or hide the "separate message editing window" when replying to or forwarding an email. To do this, click the 'File' tab on the main Outlook window.

3. Click on "Options" on the account information page.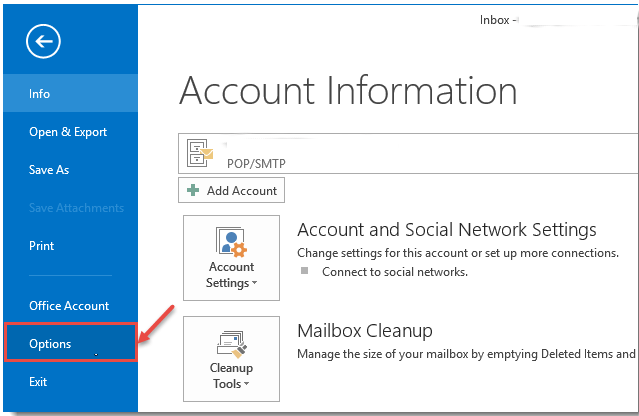 4. From "Outlook Options" dialog box, select "Mail" which will open a list of options as shown in the image below: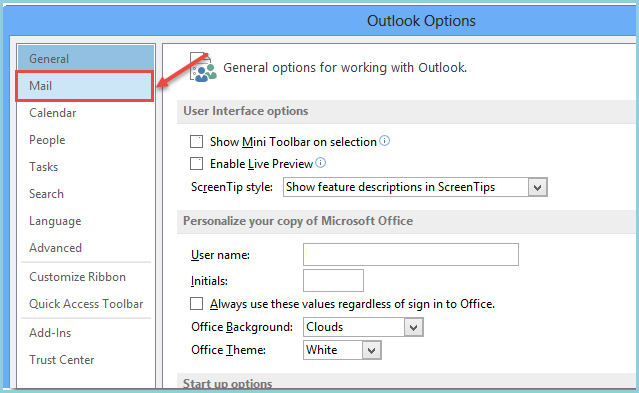 5.You will see the  "Replies and Forwards". Under this, check the box  'Open replies and forwards in a new window' to enable the option or un-check ,if you want to disable the "separate window" for "replying/forwarding" the email message. Click on 'OK', as shown in the image below: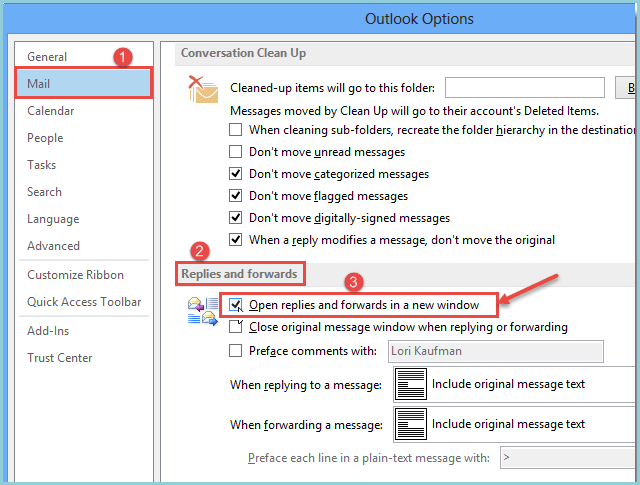 Now, whenever you reply to an email or forward an email, a separate message editing window will display or won't display, depending upon the selection. Learn more about how to enable conversation view in Microsoft Outlook 2013.