Ten examples of how unsecured mobile devices can cause data breach of ePHI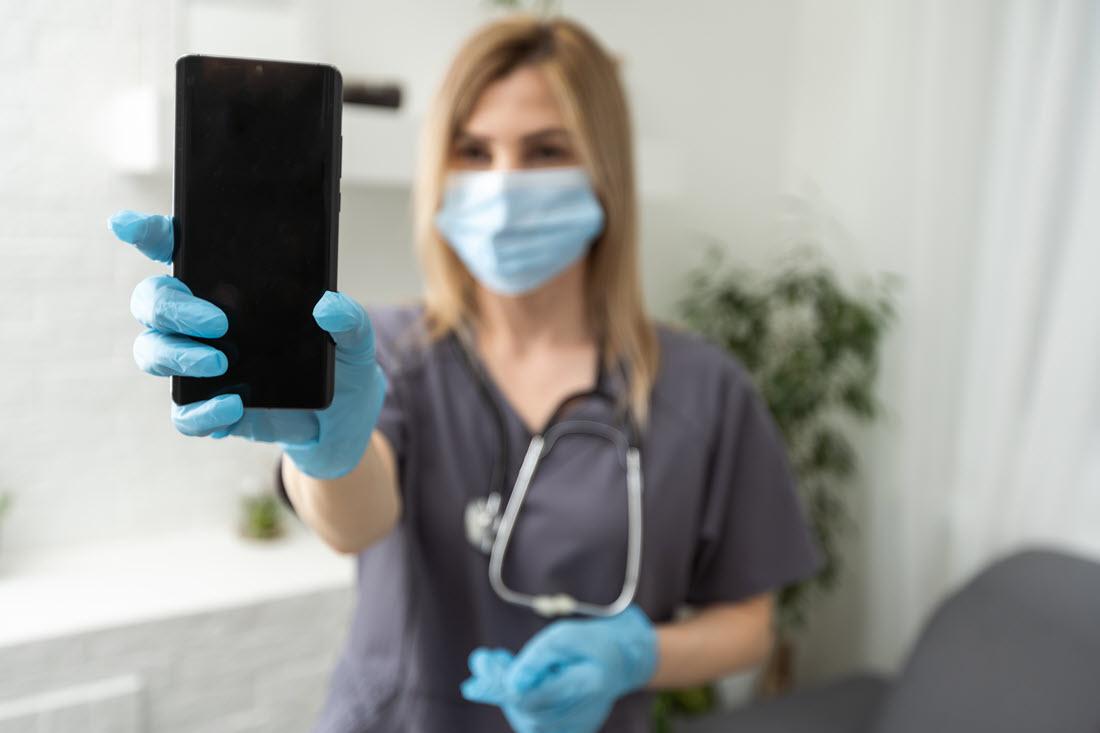 Mobile devices, such as smartphones and tablets, have developed into a vital part of healthcare services due to simple access to patient information, communication tools, and medical apps for healthcare practitioners and staff members. Despite the many benefits of mobile devices, using insecure ones might lead to data breaches of electronically protected health information (ePHI). Do you know all 18 ePHI identifiers? Check this page, to know different ePHI identifiers. Healthcare organizations must handle the particular dangers connected to mobile devices if they are to maintain the security and privacy of ePHI and remain in compliance with the Health Insurance Portability and Accountability Act (HIPAA) Security rule.
The following are ten examples of how unsecured mobile devices can lead to data breaches of ePHI:
Loss or theft:

Mobile devices are small and easily misplaced or stolen, which can result in unauthorized access to ePHI stored on the device.

Unencrypted data storage:

Storing ePHI on mobile devices without proper encryption increases the risk of unauthorized access and data breaches.

Insecure Wi-Fi connections:

Connecting to public or unsecured Wi-Fi networks can expose ePHI to interception or unauthorized access.

Malware infections:

Mobile devices are prone to malware infections that compromise ePHI or grant unauthorized access to sensitive information.

Inadequate access controls:

Mobile devices can become vulnerable to illegal access if robust authentication and access restrictions, such as biometrics or password protection, are not implemented.

Unpatched vulnerabilities:

Failing to regularly update mobile devices with the latest security patches can expose ePHI to known vulnerabilities and potential data breaches.

Insecure applications:

Downloading and using unsecured applications on mobile devices can result in unauthorized access to ePHI or the compromise of device security.

Unauthorized sharing of ePHI:

Accidentally or intentionally sharing ePHI via messaging apps or email on mobile devices can expose sensitive data to unauthorized individuals.

Device disposal:

Improper disposal of mobile devices containing ePHI can result in unauthorized access and data breaches.

Insider threats:

Authorized users may intentionally or unintentionally cause a data breach by improperly accessing, sharing, or disposing of ePHI on mobile devices.
In order to maintain HIPAA compliance and guarantee patient privacy, healthcare companies must secure mobile devices to safeguard electronic protected health information (ePHI). A few of the strong security measures that may be implemented on mobile devices to help prevent unauthorized access and data breaches include encryption, access restrictions, and regular upgrades. Robust security procedures also reduce the dangers brought on by malware outbreaks, insider threats, and lost or stolen mobile devices. By securing mobile devices, healthcare organizations demonstrate their commitment to protecting patient data, and building trust in patient-provider relationships. Additionally, proper mobile device security helps organizations avoid financial penalties, reputational damage, and legal liabilities associated with non-compliance. Overall, securing mobile devices is a vital aspect of a comprehensive security program that supports the delivery of quality patient care while safeguarding sensitive patient information. By addressing these risks and implementing robust security measures, healthcare organizations can better protect ePHI on mobile devices and maintain compliance with the HIPAA Security Rule. A Managed Services Provider (MSP) can help healthcare organizations to secure their mobile devices, easily and efficiently.
Real-World Examples of Data Breaches Caused by Unsecured Mobile Devices
Here are three actual instances of unprotected mobile devices that led to data breaches in American medical offices:
Massachusetts eHealth Collaborative (2011): When an unencrypted laptop was stolen from an employee's car. A $300,000 settlement with the Office for Civil Rights (OCR) of the U.S. Department of Health and Human Services followed an unanticipated occurrence that affected 13,687 patients. A data breach occurred at the non-profit Massachusetts eHealth Collaborative, which offers healthcare providers EHR implementation and support services.
Hospice of North Idaho (2012): An unencrypted laptop holding ePHI was taken from an employee's vehicle, resulting in a data breach for the hospice care company Hospice of North Idaho. The incident impacted around 441 patients, and the organization agreed to a $50,000 settlement with the OCR for potential HIPAA violations.
California Department of Health Care Services (2019): The theft of a mobile device storing ePHI from an employee's vehicle resulted in a data breach that the California Department of Health Care Services said affected about 600 people. Names, Social Security numbers, and private medical information of patients were revealed as a result of the event.
In order to prevent unauthorized access, maintain HIPAA compliance, and preserve patient privacy, all portable devices like cell phones and tablets that save, manage, or transmit ePHI must be protected. A health care provider should be aware of the best methods for preventing data breaches and minimizing losses brought on by HIPAA non-compliance.