1.To set new theme in your outlook, first Login with your Office 365 account on domain- 'office365.com' as shown in the image.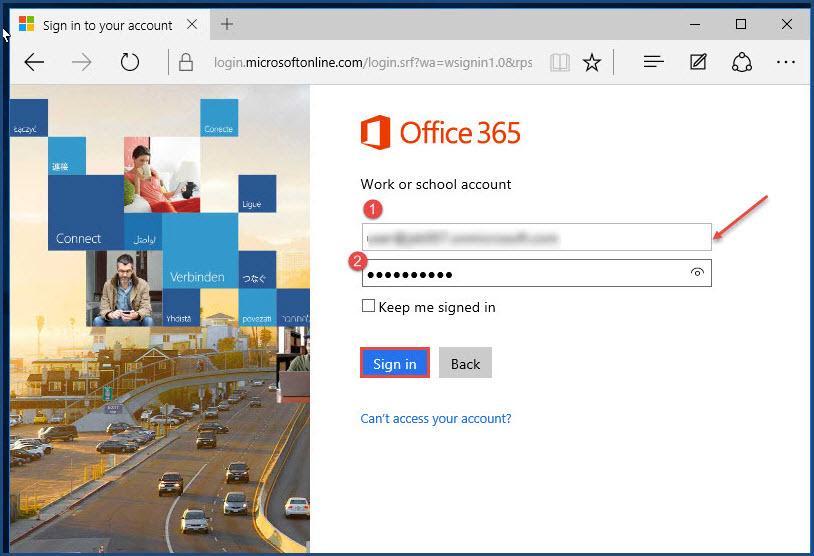 2.Go to 'Settings' from the top-right in the navigation bar and select 'Mail' from the options see as shown in the image.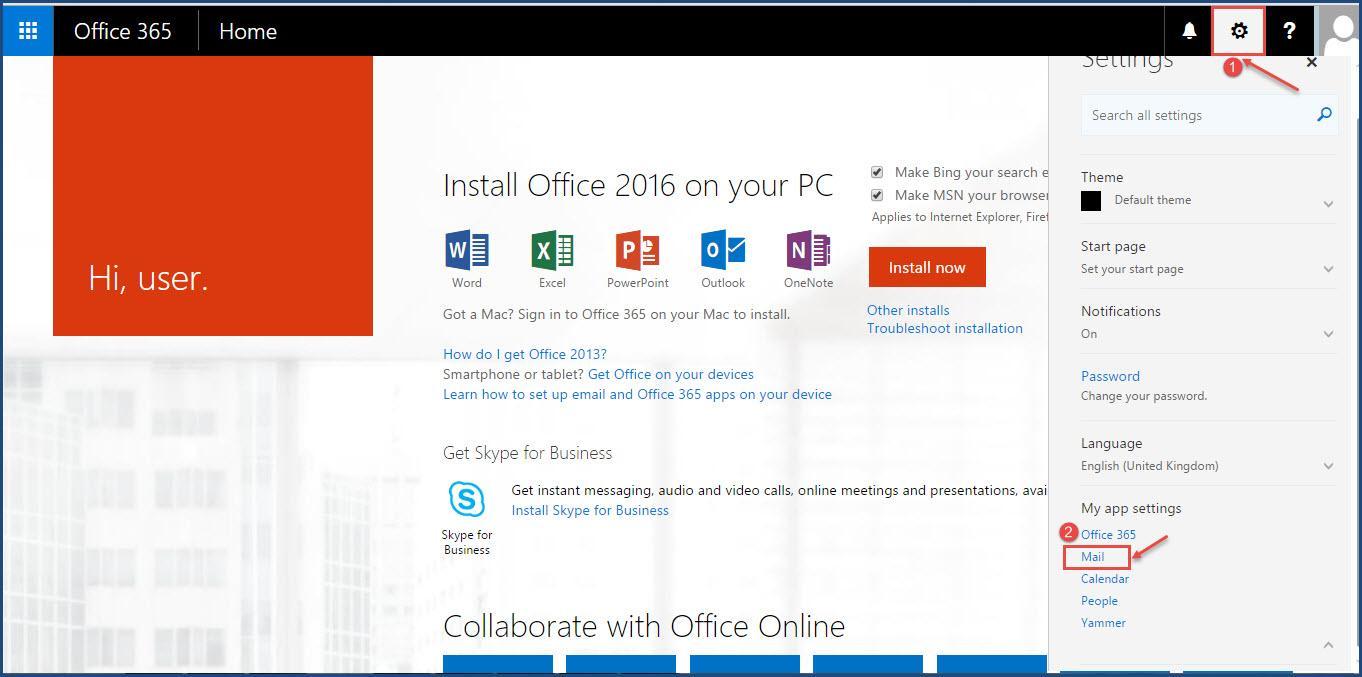 3. From the "Options", select 'General' -> 'Change theme'.  The Change theme window will appear.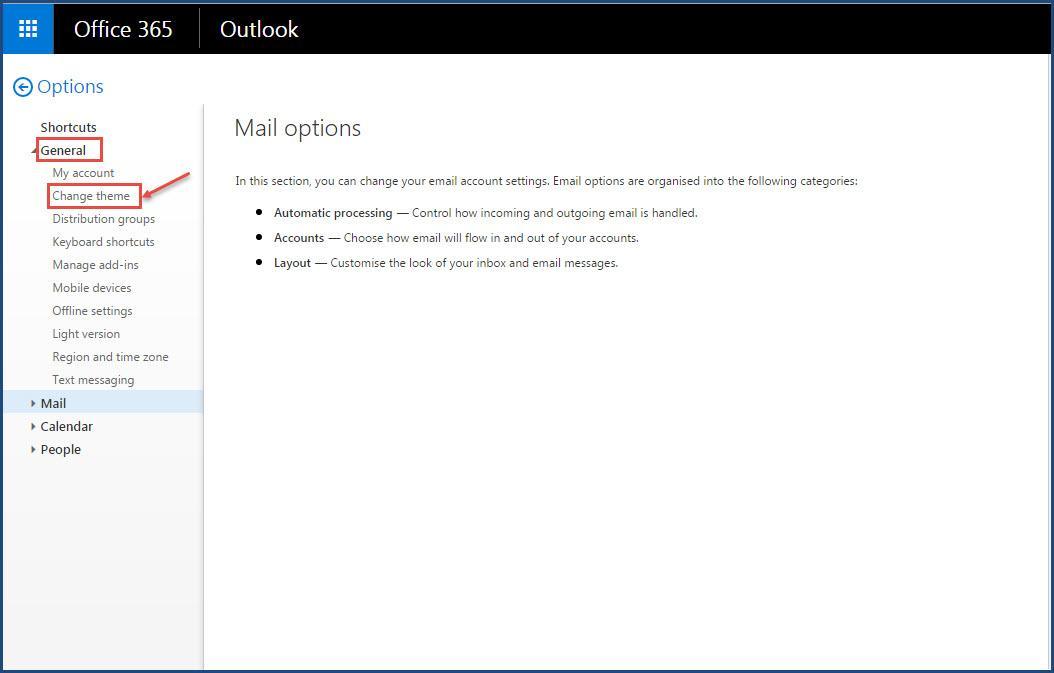 4. This Change theme will show many pre-installed themes, from which you can select any desired theme for your Office365 Outlook.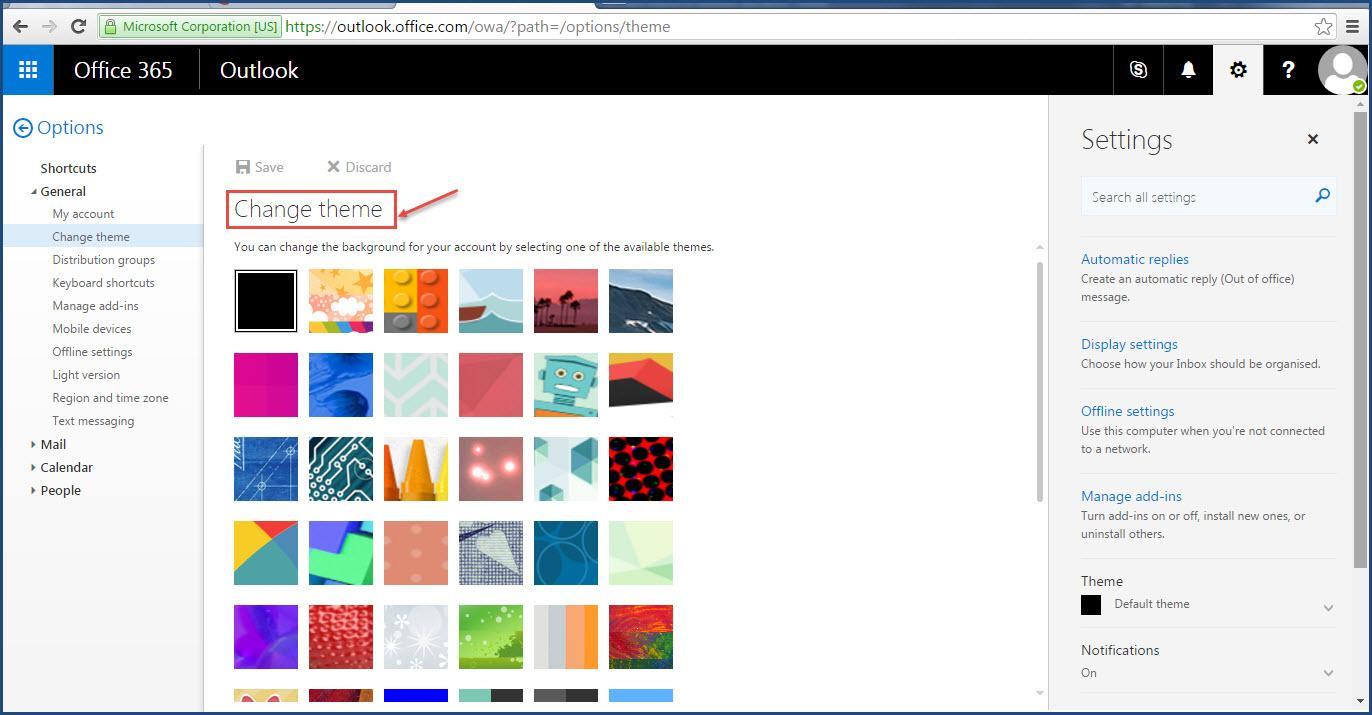 5. After selecting the desired theme and click on 'Save', as you can see in the image.