To remove connectors from office 365 outlook, follow these steps:-
Log in with your Office 365 account details.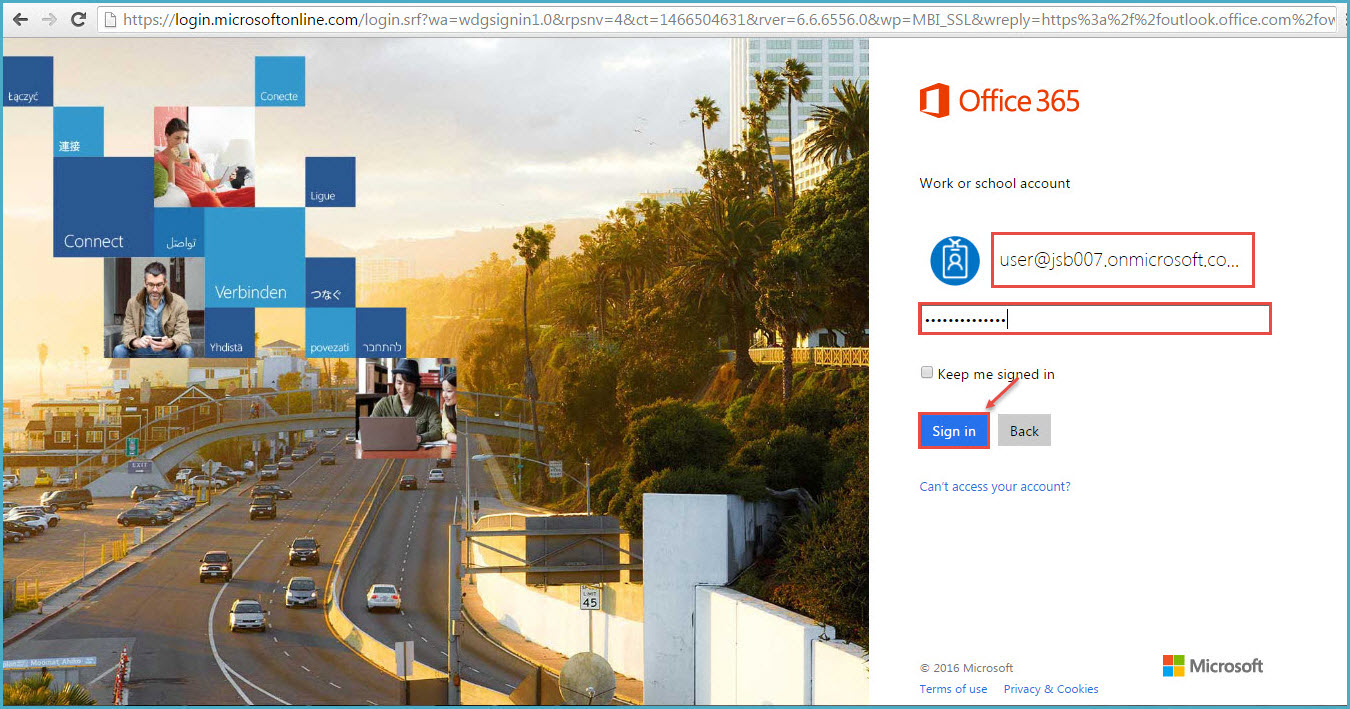 2. From the "App Launcher",in top-left, select "People".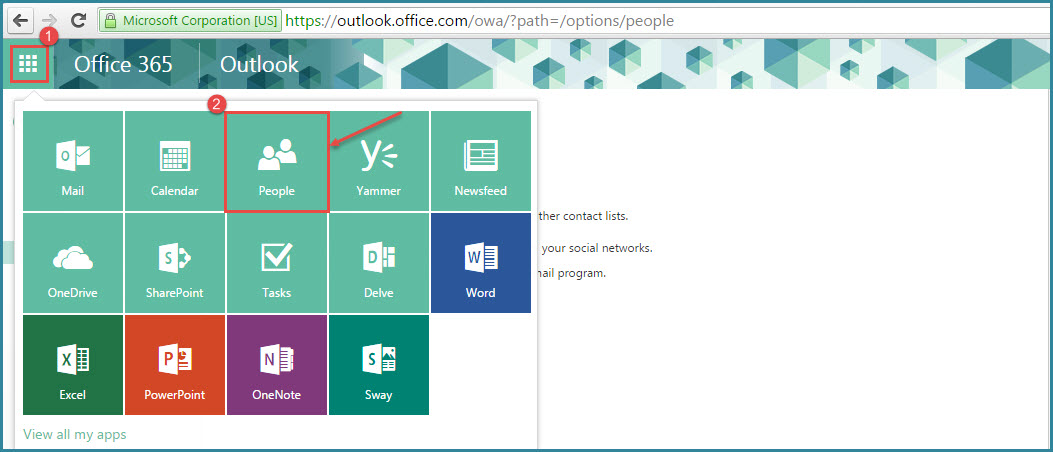 In subsequent window, from the  'Groups', click on the Group Name from which you want to remove connectors.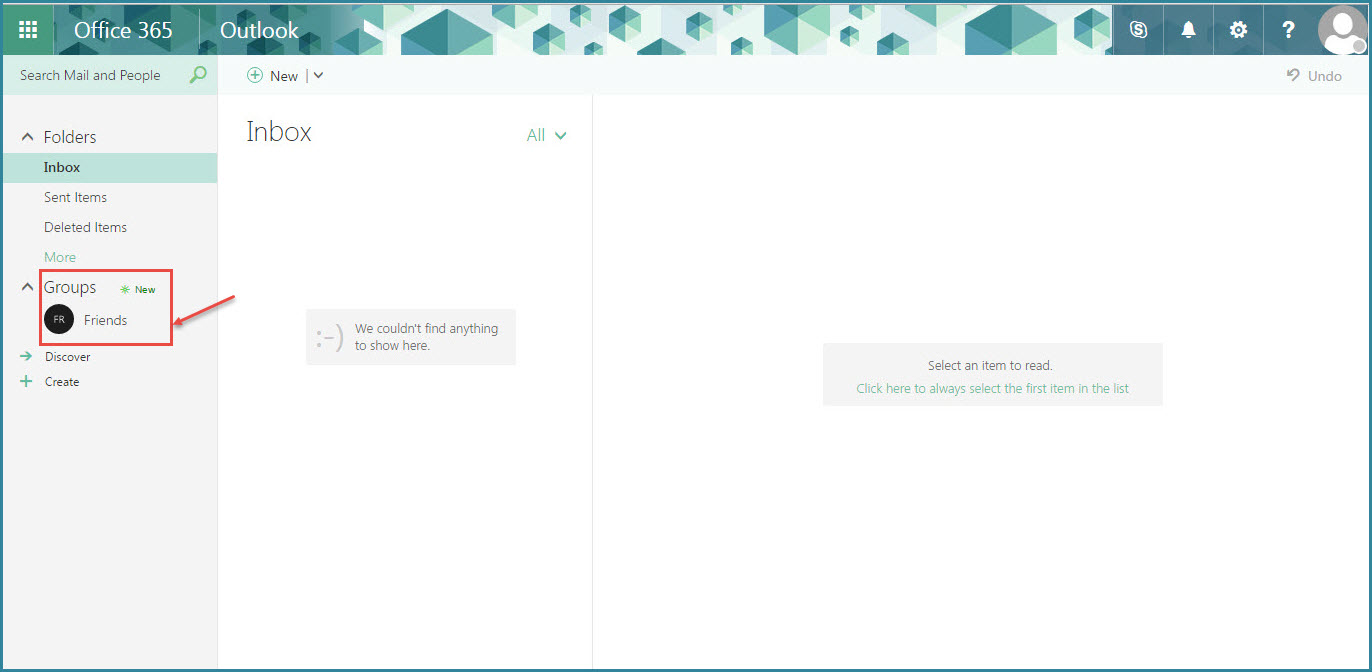 Once the specific group is selected, click on 'Connectors' in the Ribbon,  as shown in the image.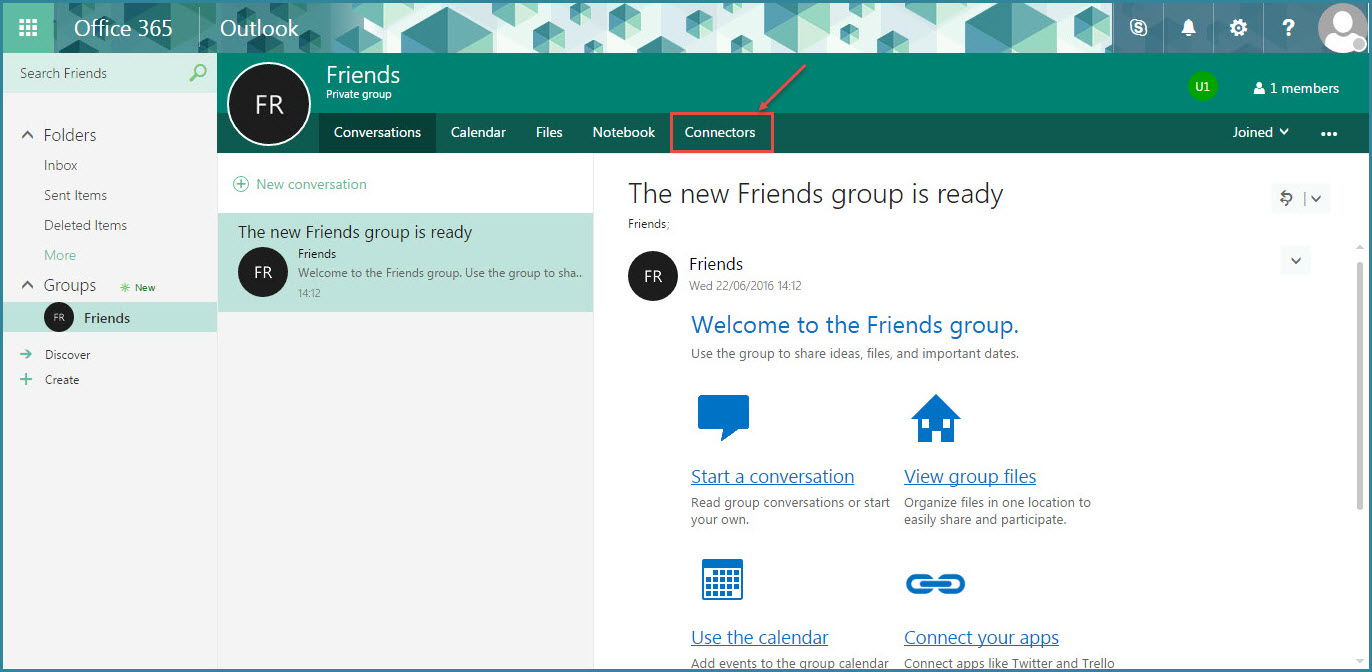 We already have attached 'Twitter' connector. View this to learn steps to add connector to your Office 365 account. Click on 'Configured' to expand, as shown in the image.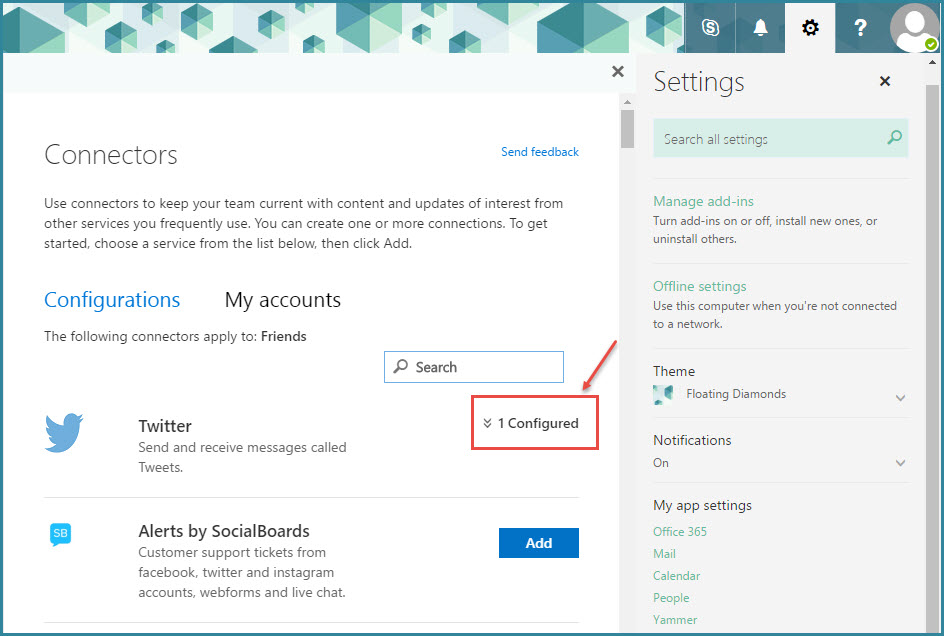 Then it will display the account details – Twitter handle and the User who added the connector. To add a new connection to Twitter, click "Add". To view the existing one, click on 'View' as shown in the image.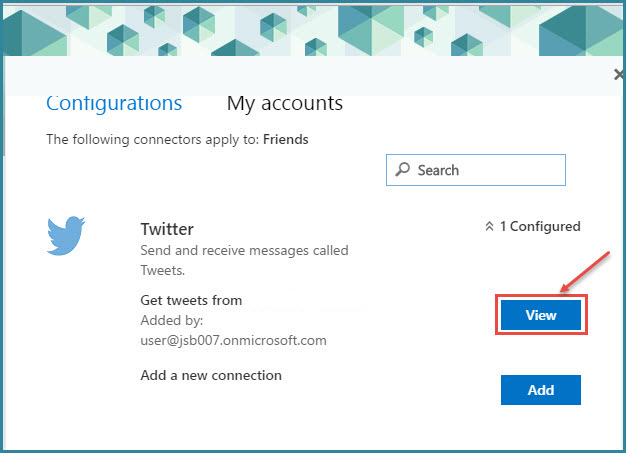 Click on 'Remove' from the top to remove the connector.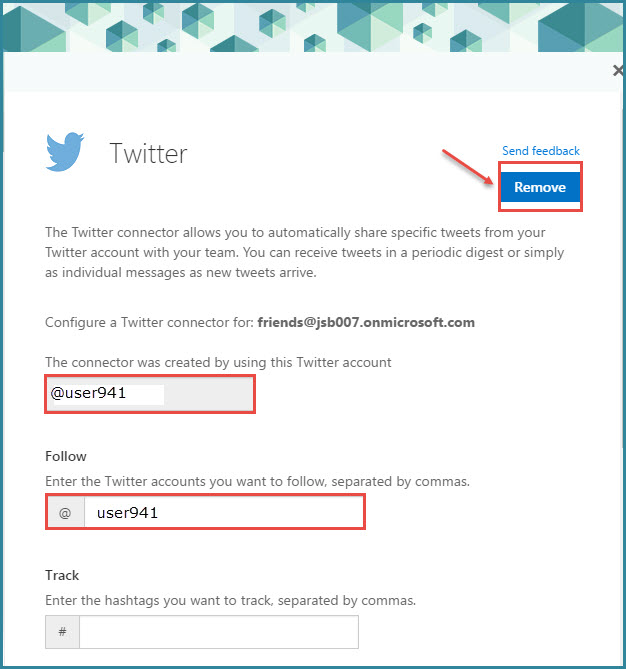 Press "OK" to confirm the removal.