To change "Region" and/or "Time Zone" settings, log into your Microsoft Office 365 account.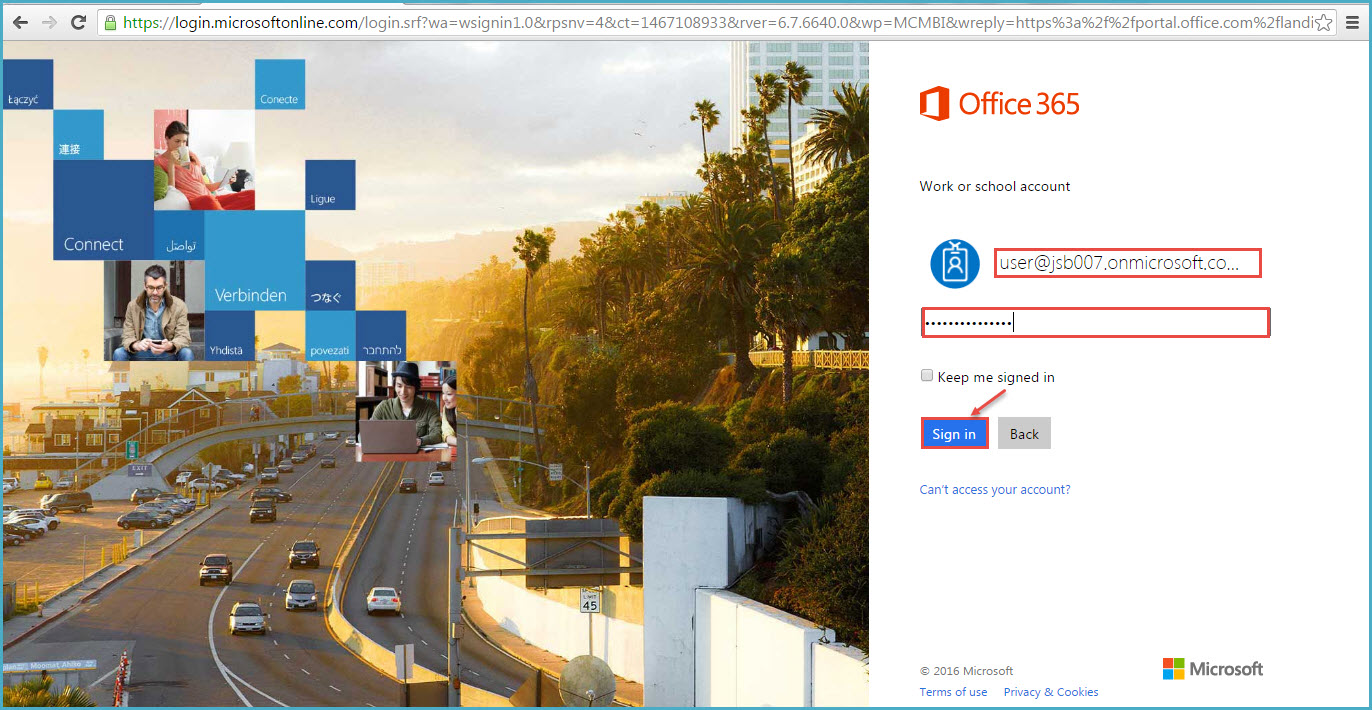 2. Click on 'Settings'  icon from the top right navigation menu.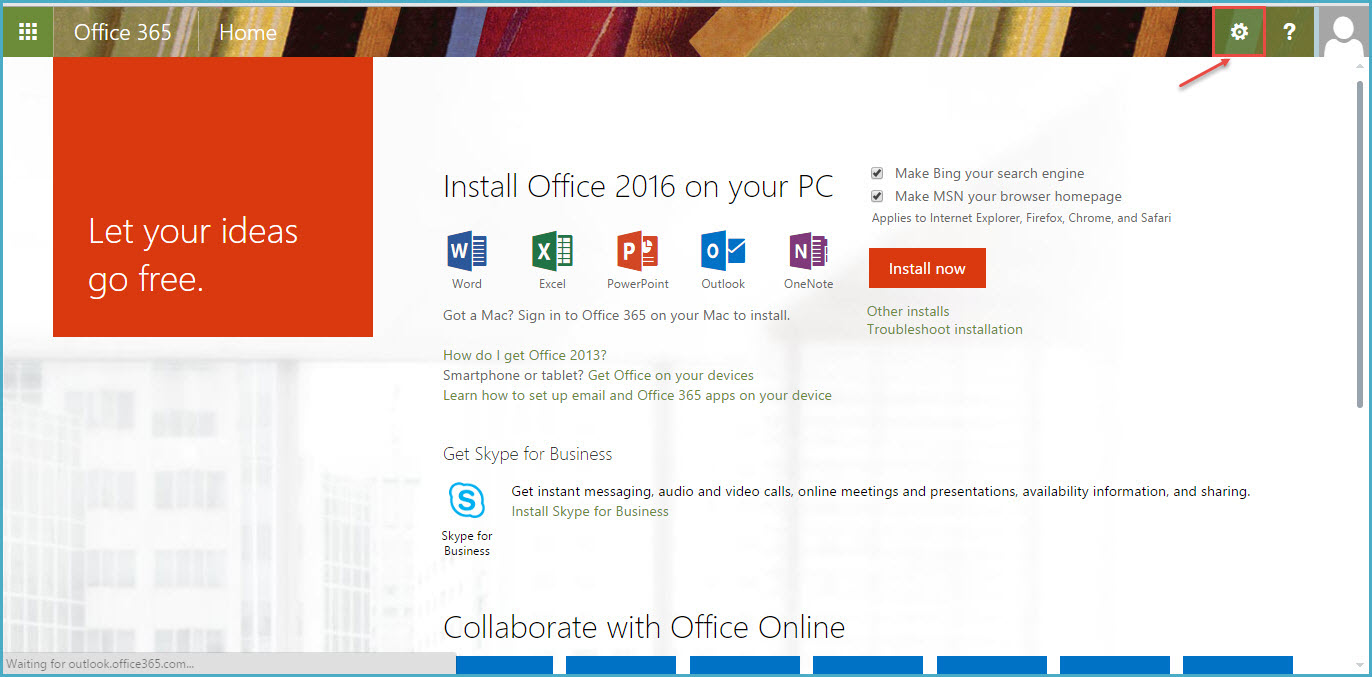 3.Click on 'Mail' option from "Settings", as shown in the image below.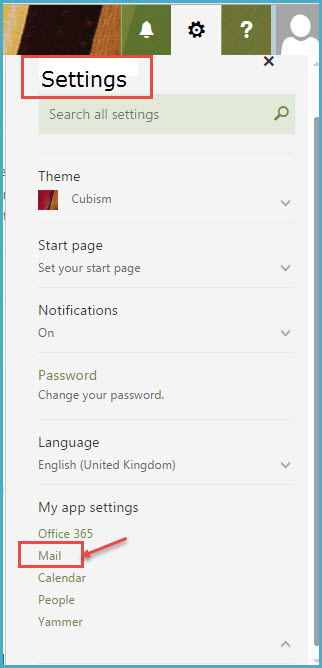 4. In the subsequent window, select 'Region and Time Zone' under 'General settings', as shown in the image.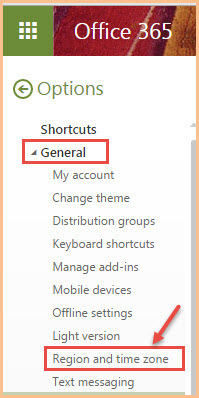 Specify the required details like- Language, Date format, Time format, Current Time zone.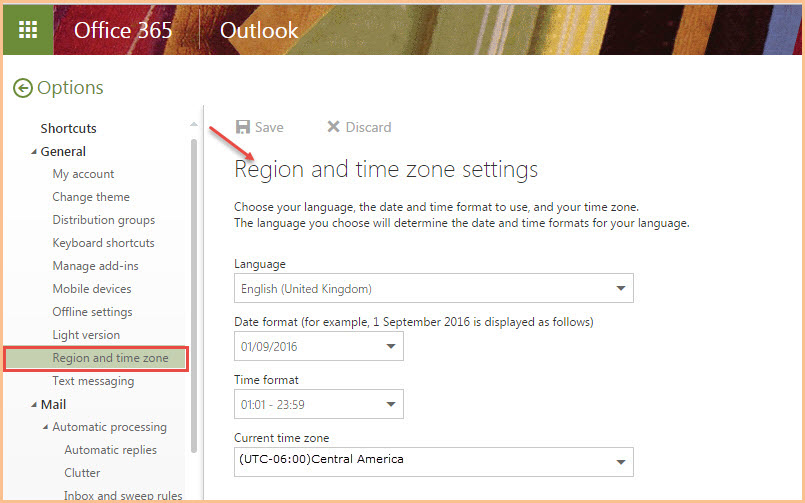 6.After filling all details, click on 'Save'.