Once you start Microsoft Outlook, after configuring your account. You will see the screen similar to the image below.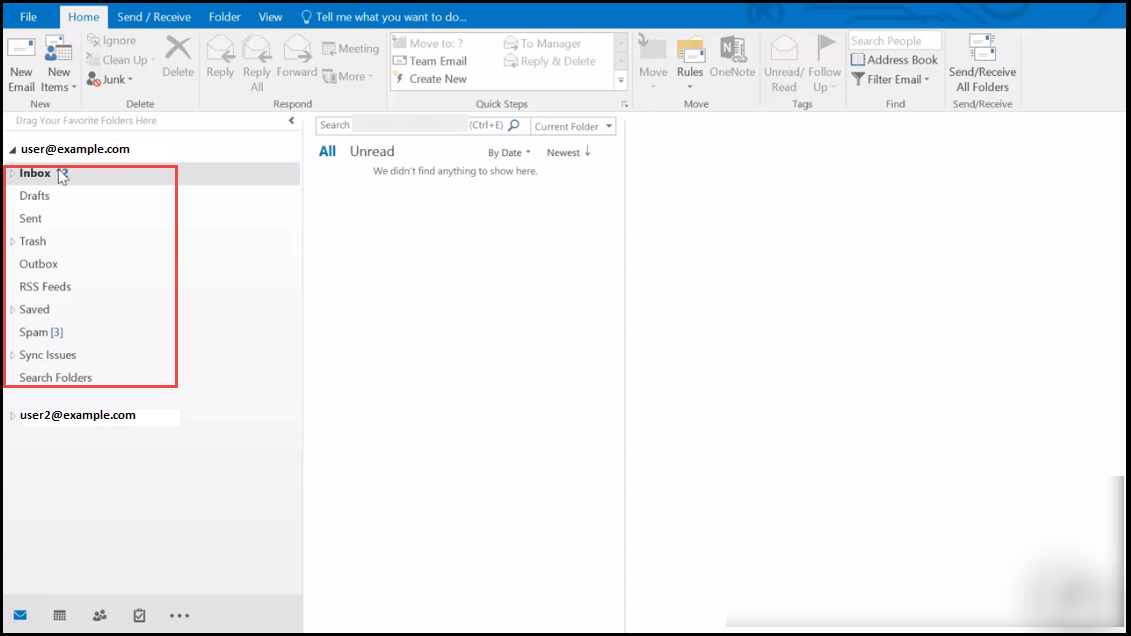 2. Inbox: In here, you will find all types of emails from different types of senders, who  can be your friends, relatives, business dealers or some would be promotional emails from different types of companies. When you click on inbox icon it will display all emails at the right hand side, as shown in the image below: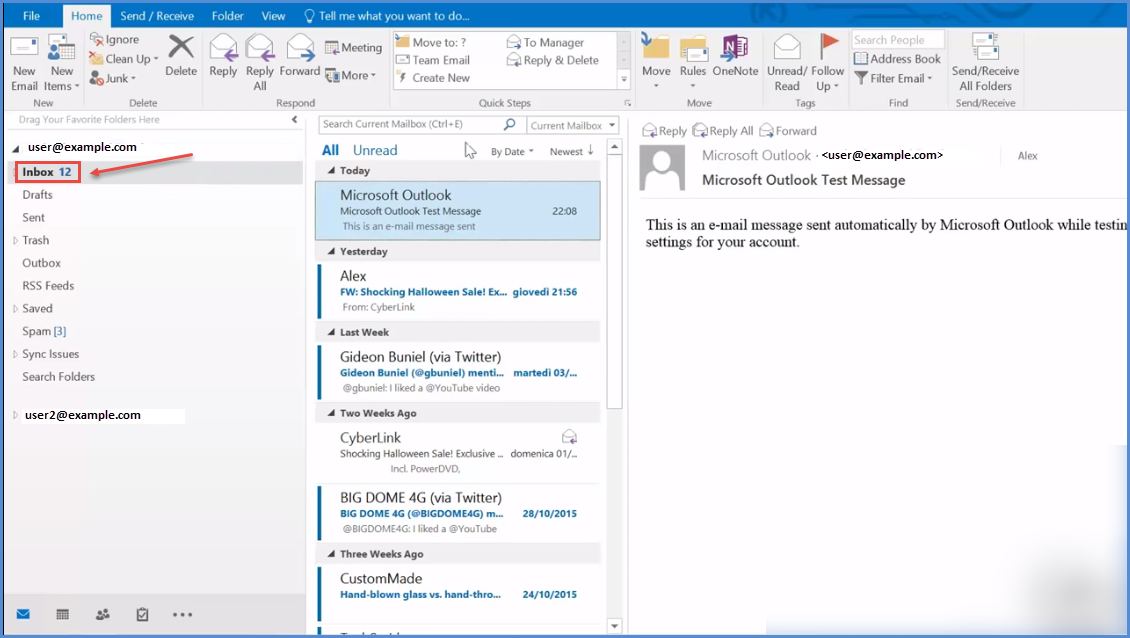 3.Drafts: In this folder user can save raw emails or any other detail which will be useful for you in future. See the folder in image below: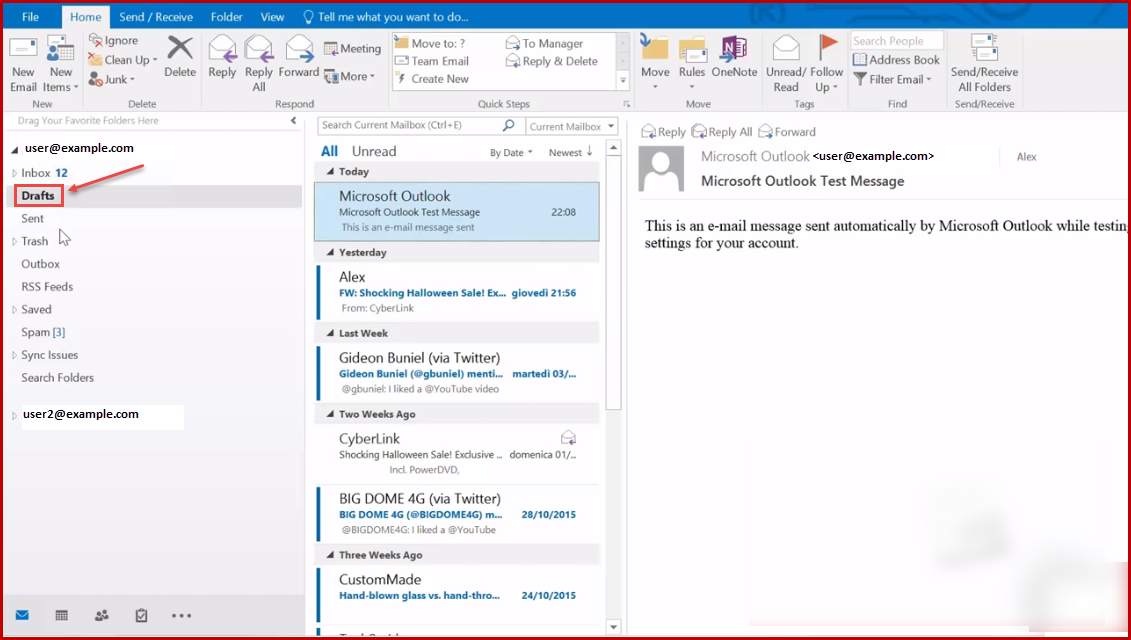 4. Sent: This feature is helpful for user to have a record  of his emails – to whom and when he has sent emails for future references.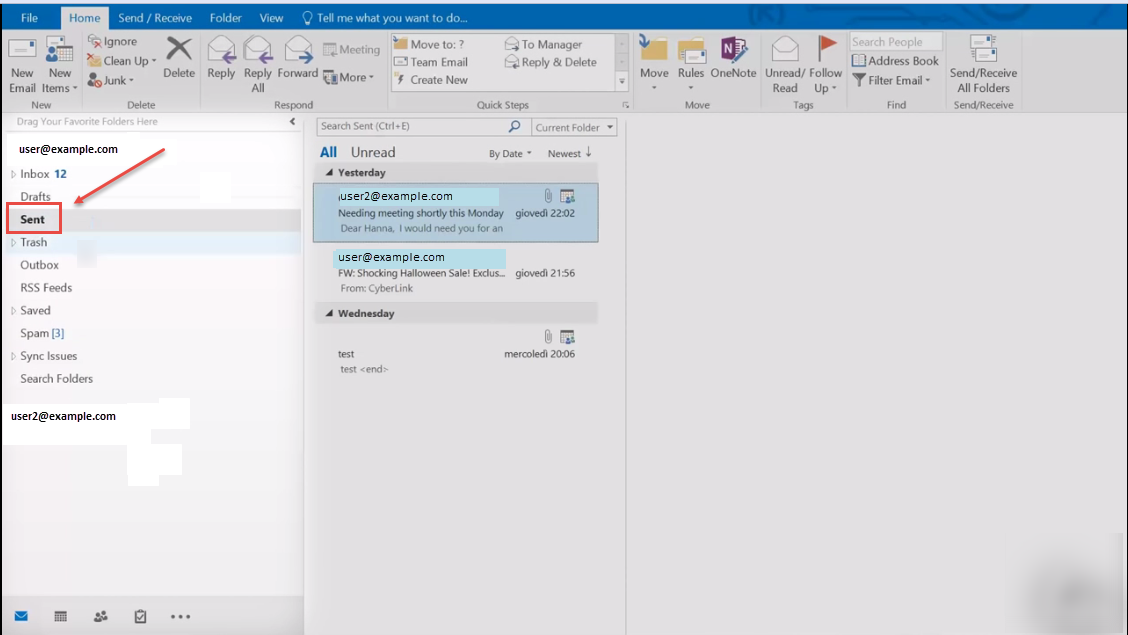 5.Trash:  This feature helps user to remove unwanted emails from inbox, sent, and from every folder that user's email id contained, just need to select the emails you want to remove then click on trash icon, all unwanted emails will be removed. Refer the image, below: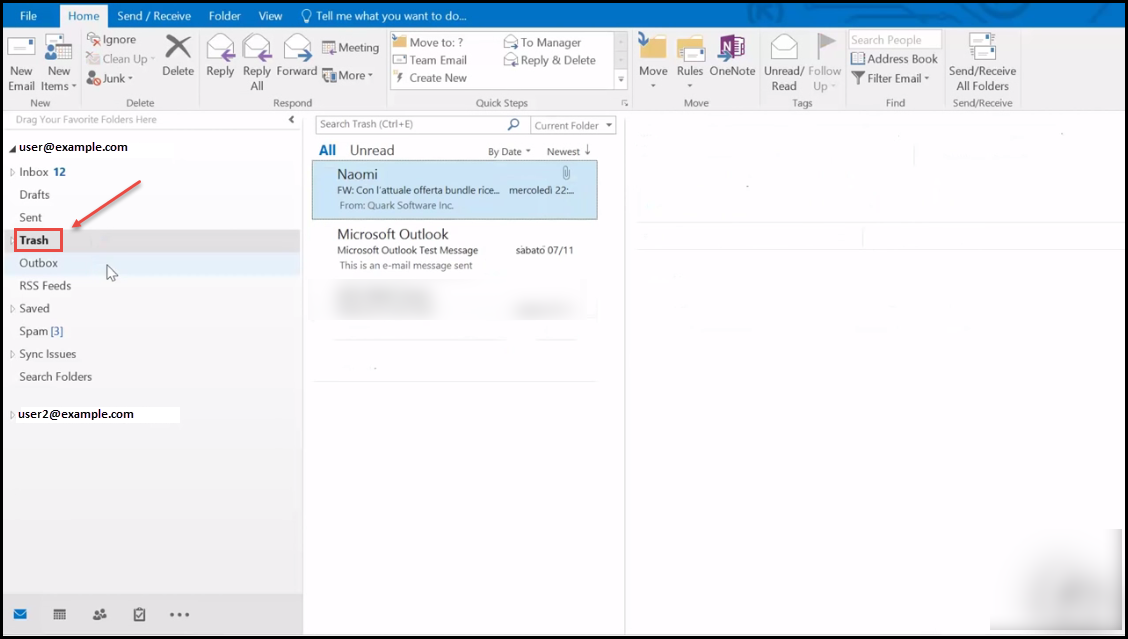 6.Outbox: This feature in outlook contains unsent emails that failed to be sent due to some technical problems or because of wrong email address.: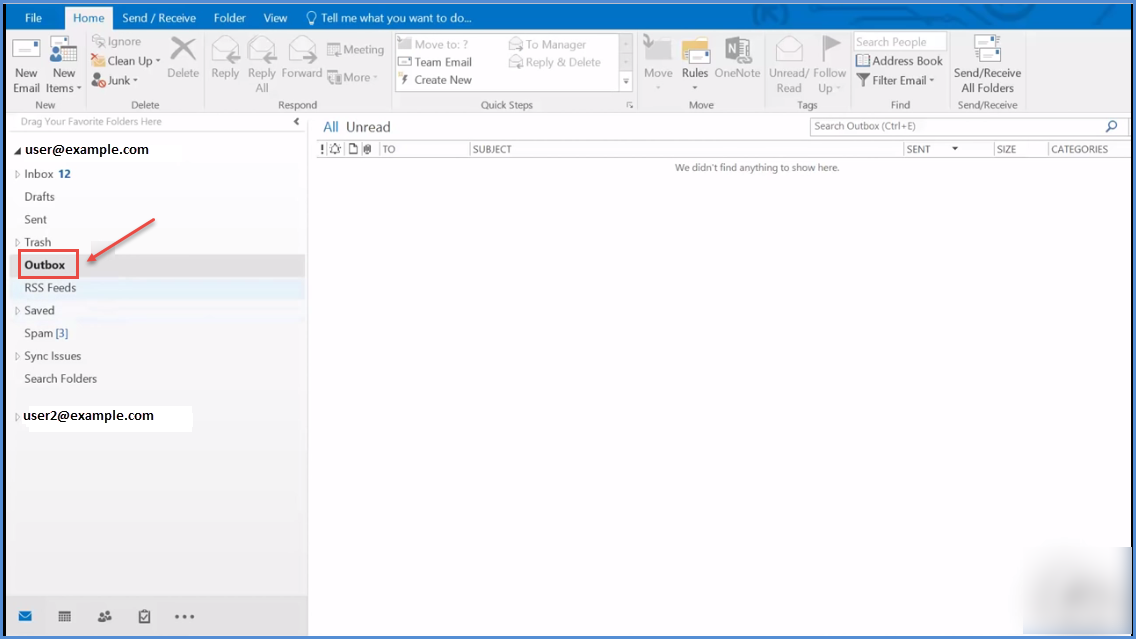 7. RSS Feeds:  In this user can search emails by keywords (called "feed", "web feed", or "channel") includes full or summarized text, and metadata, like publishing date and author's name. See the image below: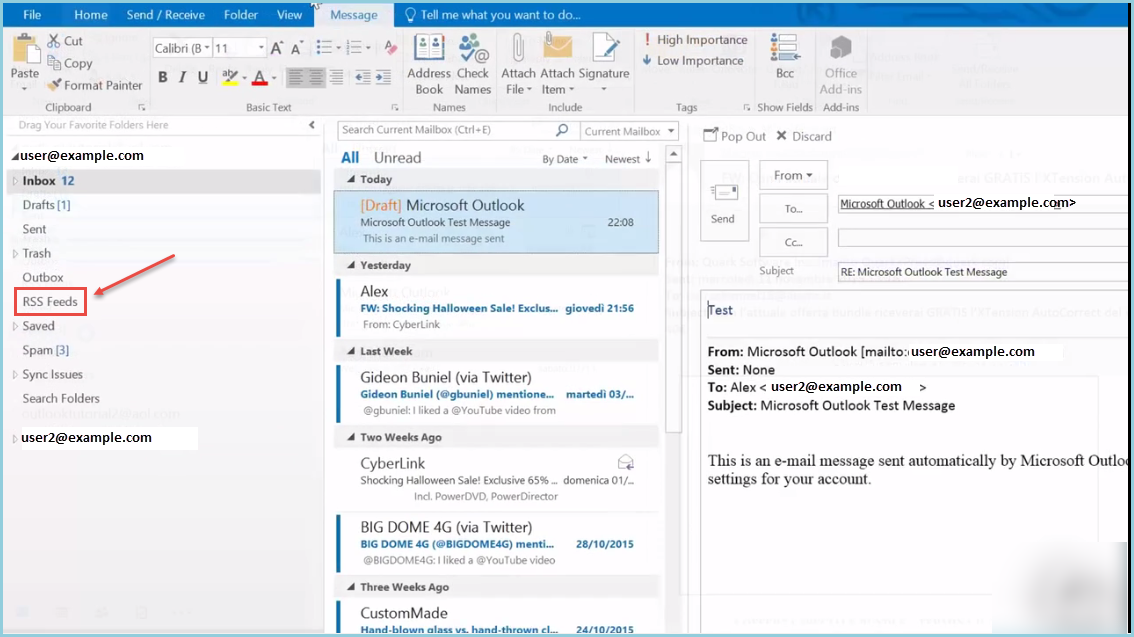 8. Saved: In this folder, remain some special emails for future references that user can save with special title and date etc.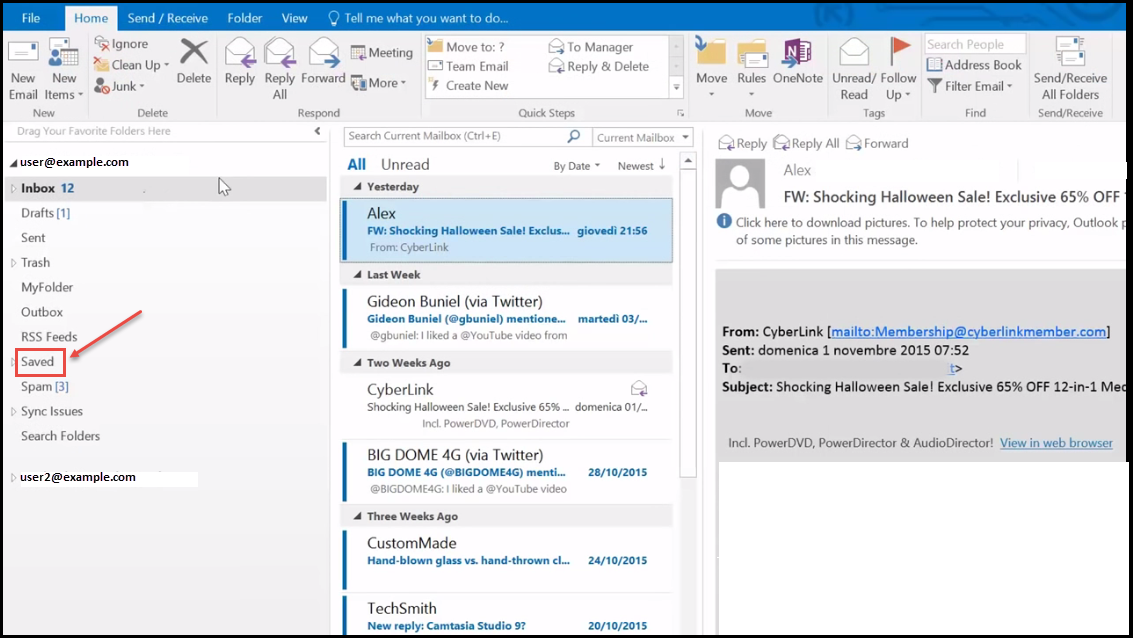 9.Spam:  Junk email or unsolicited bulk email is a subset of electronic spam involving nearly identical messages sent to numerous recipients by email. This folder contains that type of spam emails, or user's prescribed spam emails also.