By default outlook displays the number of unread massages on most mail folders but if you want to know the total number of mails both read and unread in the folder you can follow these simple steps
Step 1 : If all mails have been read in the inbox, it will not show you any number as in the image below.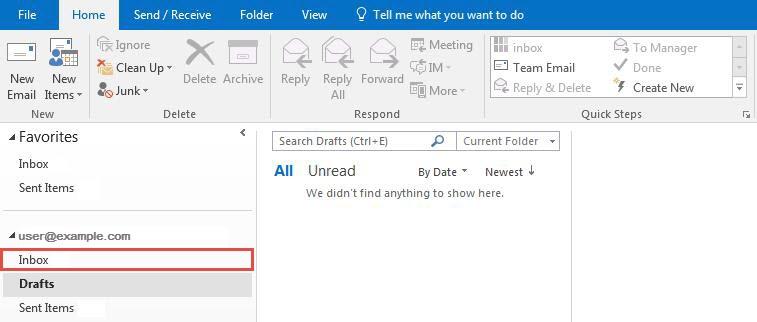 Step 2 : Right-click "Inbox" and go to "Properties..".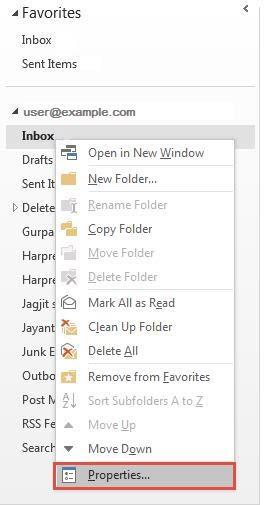 Step 3 : In "Inbox Properties" dialog box, in general tab, select "Show total number of items" and then click "OK".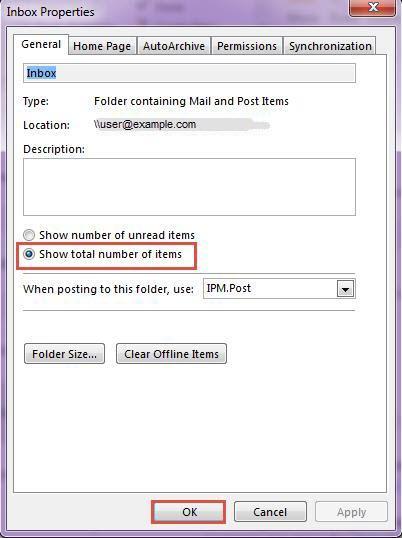 Step 4 : Now you can see the inbox will display you the total number of emails –  read or unread, both.