Chicago Area VoIP Solutions
A dependable commercial phone solution is essential for small businesses, but the cost of traditional business phone systems may be out of reach for an up and coming business. VoIP phone systems cut down the costs associated with a commercial phone solution and integrates with your existing data network. VoIP phone service works by converting voice signals into data, allowing it to travel through your data network instead of phone wires. Chicago based businesses can save hundreds on their phone bill.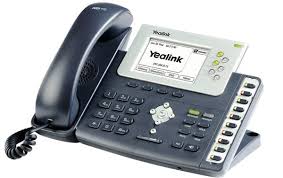 Benefits of VoIP for Businesses
VoIP has a significant cost savings since you don't need phone wires and expensive hardware run throughout your office. The VoIP PBX system provides you with a way of incorporating a PBX system without taking out a significant amount of your operating budget. VoIP can operate from a softphone, cutting down on your hardware requirements. It also provides you with mobility, as employees can phone into the system to access their VoIP accounts and make calls.
Another major benefit of business VoIP phone service is integration with other systems you have in place, such as video conferencing applications. The VoIP system handles the voice data, while the video conferencing application shoulders the load for collaboration tools.
Popular VoIP Features
A business VoIP phone system provides the traditional features you expect from a commercial phone service, such as call forwarding, voice mail, and call screening. A VoIP service provider also has features available such as hold music, auto attendant, do not disturb, door buzzer integration, and employee coaching tools. A small business VoIP system makes your entire communications work flow more efficient, while projecting a professional image to everyone who contacts you.
Hosted Vs On-Premise Business VoIP
Once you've decided a VoIP phone service is right for you, it's time to decide whether you want a hosted or an on-premise system. With a hosted system, the VoIP service provider handles the configuration and maintenance of the system. You phone into their system with an application to reach the service, and you don't incur hardware costs beyond paying for headsets and associated accessories. Typically you pay a monthly fee to access hosted services. An on-premise business VoIP phone service puts full control of the system in your hands. You handle the hardware purchasing, installation, configuration, and maintenance.
Need help implementing, configuring, and installing your small business VoIP system? We have been servicing the small business community since 2003, providing telephone services and VoIP support. Get in touch if you want to take advantage of this business essential.