We can also reset the password for any user in Office 365 with the help of admin account. We need admin credentials to reset an user password. With the help of admin we don't need the user's older password. An Admin can easily reset the password. This is helpful, when the users forgets his/her password and the account is locked.
Step 1 : If you are unable to log into your user account, you will get the massage as shown in the image below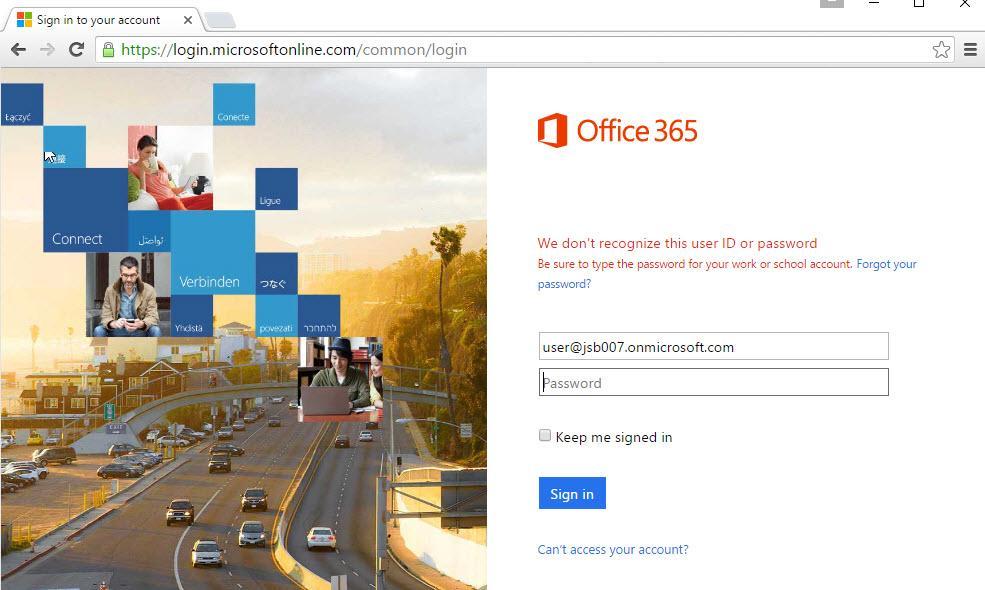 Step 2 : As an 'Admin' user, enter your credentials to log into Office 365.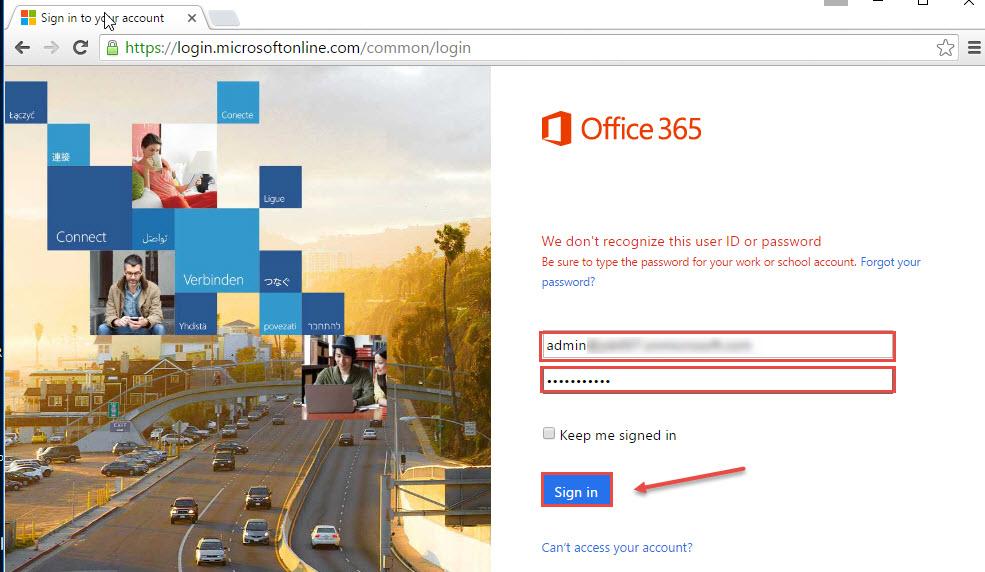 Step 3 : Click on the tiles on the top as shown in the image below and then click on 'Admin'.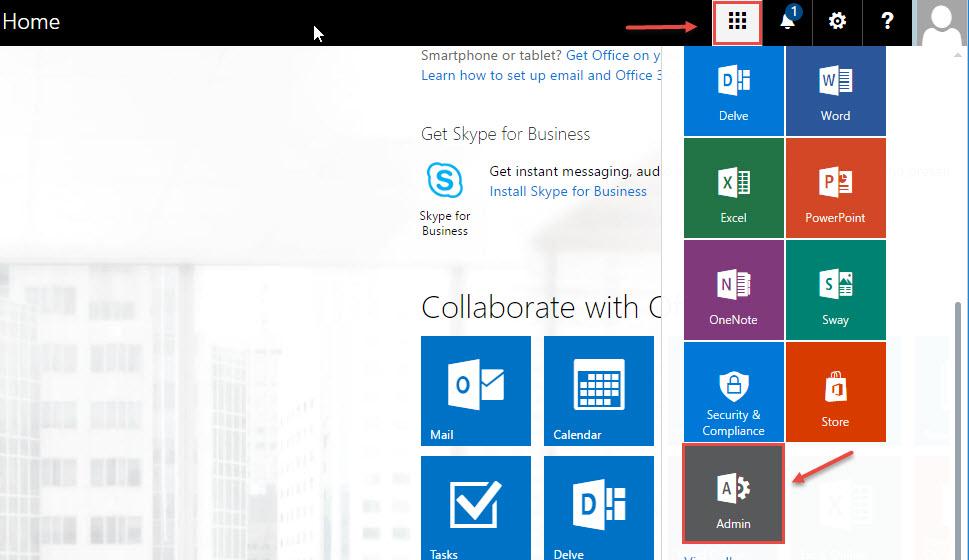 Step 4 : Expand 'Users' and then click on 'Active users'.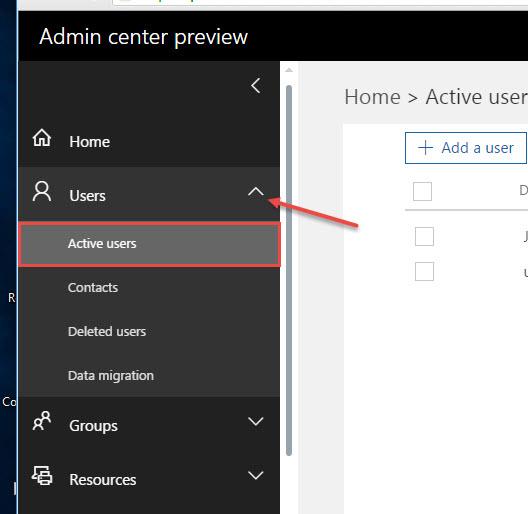 Step 5 : Click on the user, whose password you want to reset.

Step 6 : Now click on "Reset password".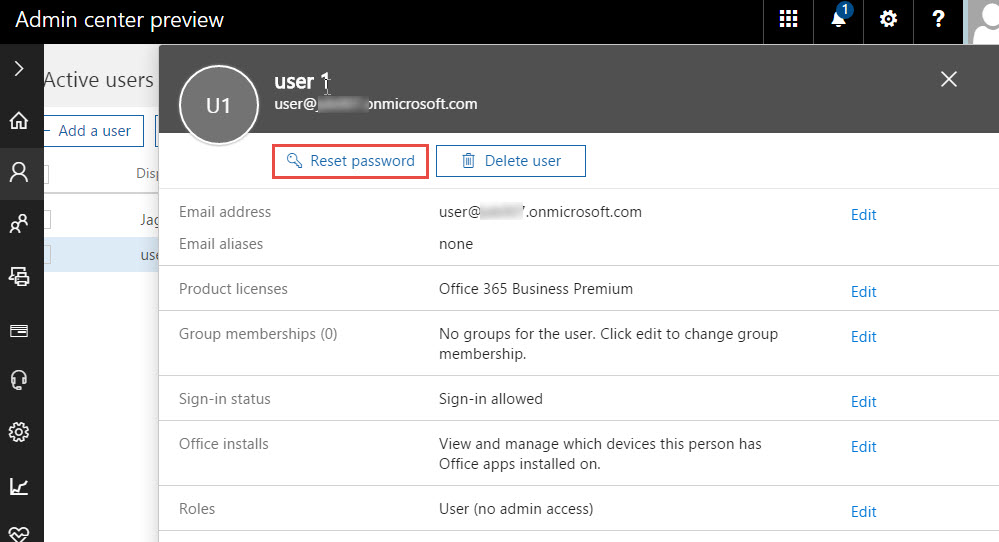 Step 7 : Select the option "Auto-generate password" to generate any temporary password or click on "Let me create the password" to manually specify the password for the user.
Note : If you don't want user to change the password on their first login just uncheck "Make this user change their password when they first sign in".
Now Click on "Reset"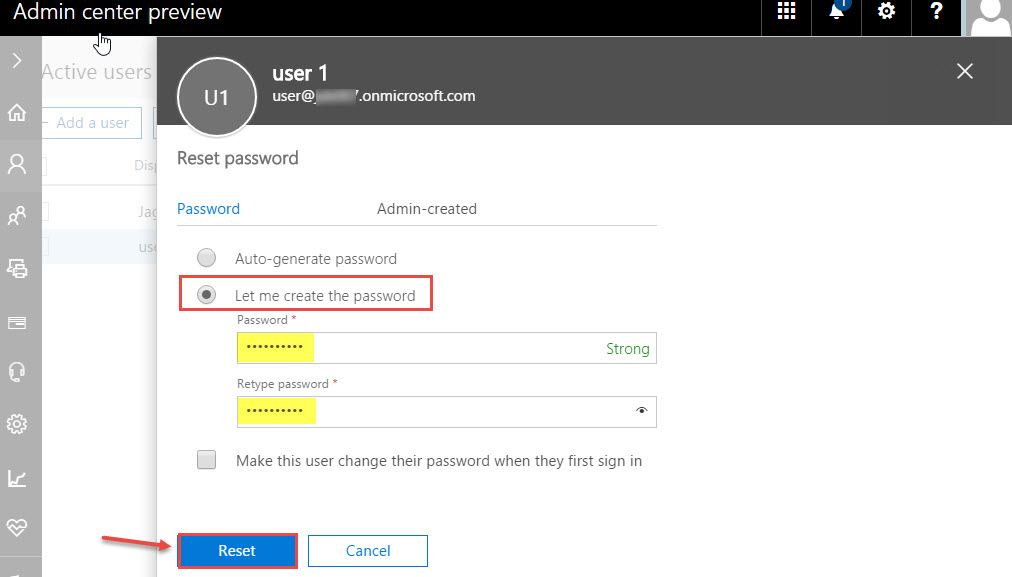 Password have been reset. Share the new password with the user and he/she will be able to log in with the new password.