"Distribution Group" is the group of contacts which can be made to sent same email to multiple  contacts with a single click . We can create a "Distribution Group" and add the contacts in the group so that next time when we want to send the email to multiple contacts, we need not specify their email addresses explicitly. By selecting the "Distribution Group", message will be sent to all the members in that group.
Step 1 : Click on the "Address Book" as shown in the figure below
Step 2 : Choose "Contacts" from the drop down, as shown in the image.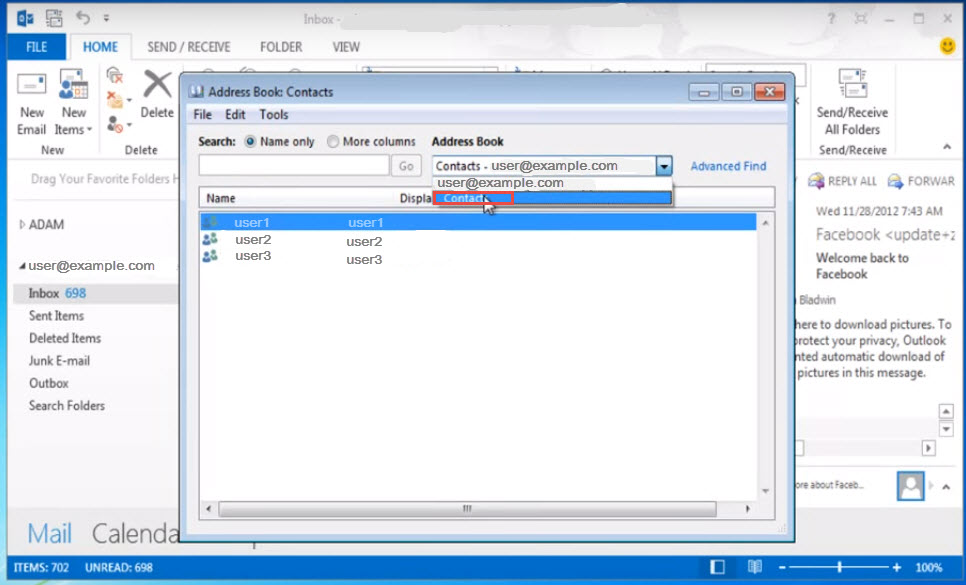 Step 3 : Now click on "File" and then "New Entry".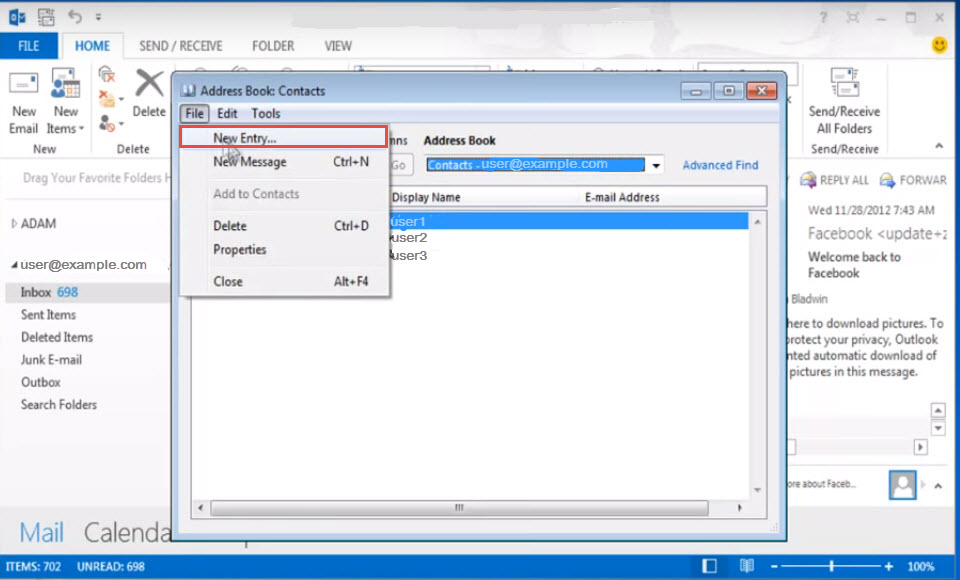 Step 4 : Select "New Contact Group" and also select "Contacts" from "Put this entry in:" drop-down.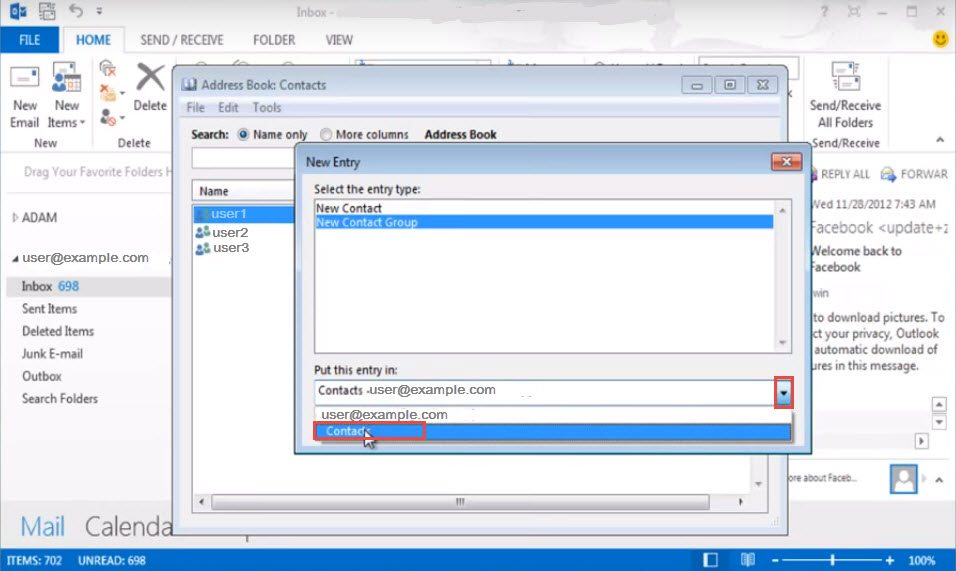 Step 5 : Click on "OK".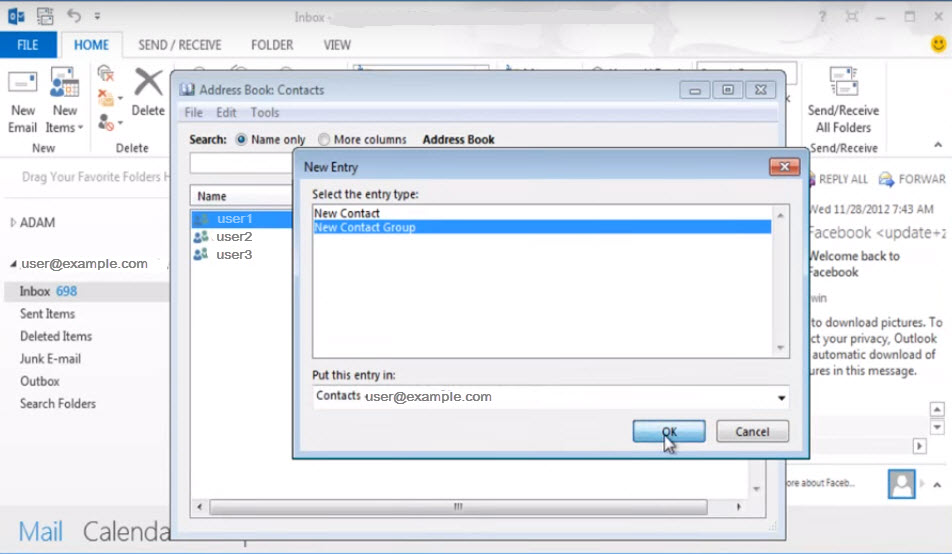 Step 6 : Give a name to the new group and then click on "Save & Close".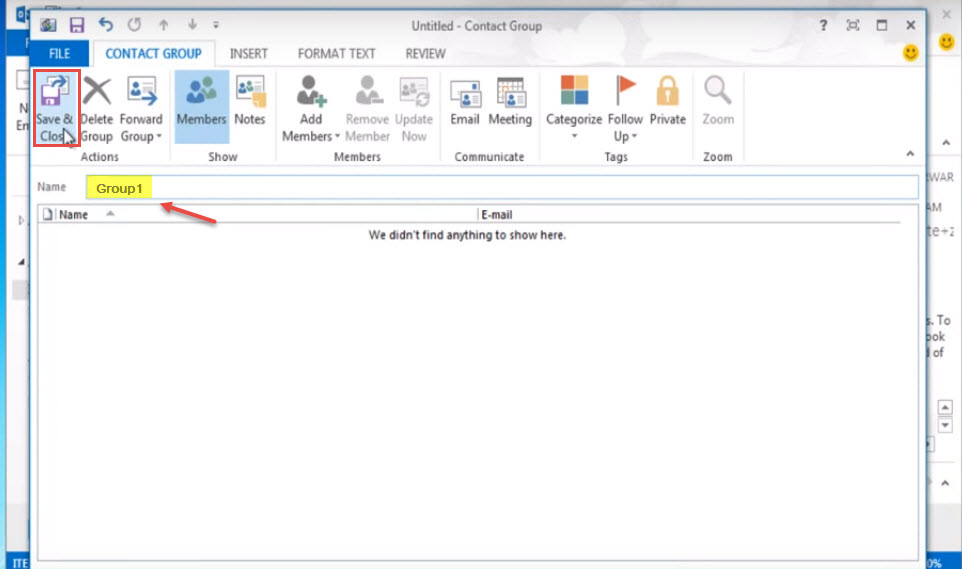 Step 7 : New "Distribution Group" is created now and we can add contacts in this group.