When you send an email to your contact, you may want to know, when the specific email message is read or opened. When you are using Microsoft Outlook 2013, you can easily configure receipt notifications.
Step 1 : Click on "File"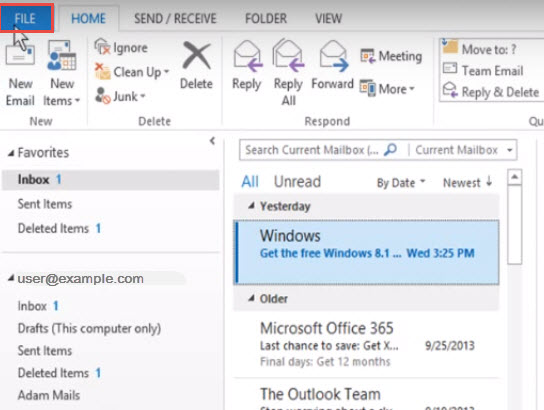 Step 2 : Now on the left side of "Account Information" dialog box, click "Options"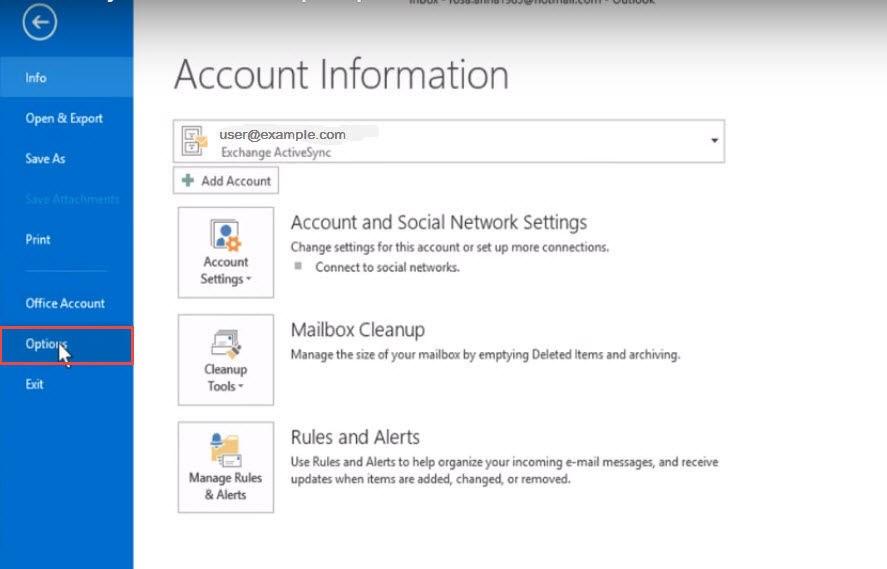 Step 3 : Click on "Mail" as shown in the figure below.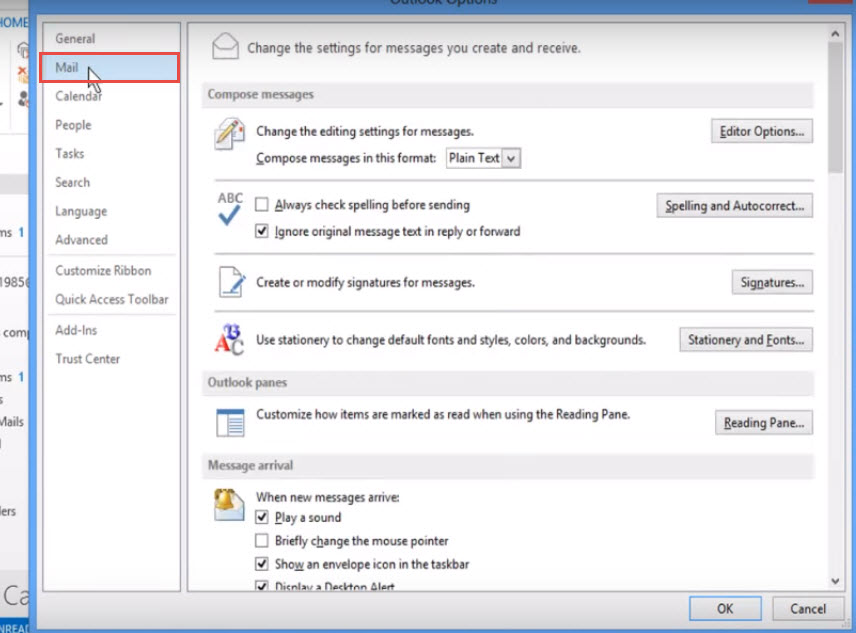 Step 4 : Now scroll down and go to "Tracking" section and then tick the options if you want "Delivery receipt" or "Read receipt". We have selected both the options – "Delivery receipt confirming the message was delivered to the recipient's email server" and "Read receipt confirming the recipient viewed the message" (refer the image below). Click "OK" to apply changes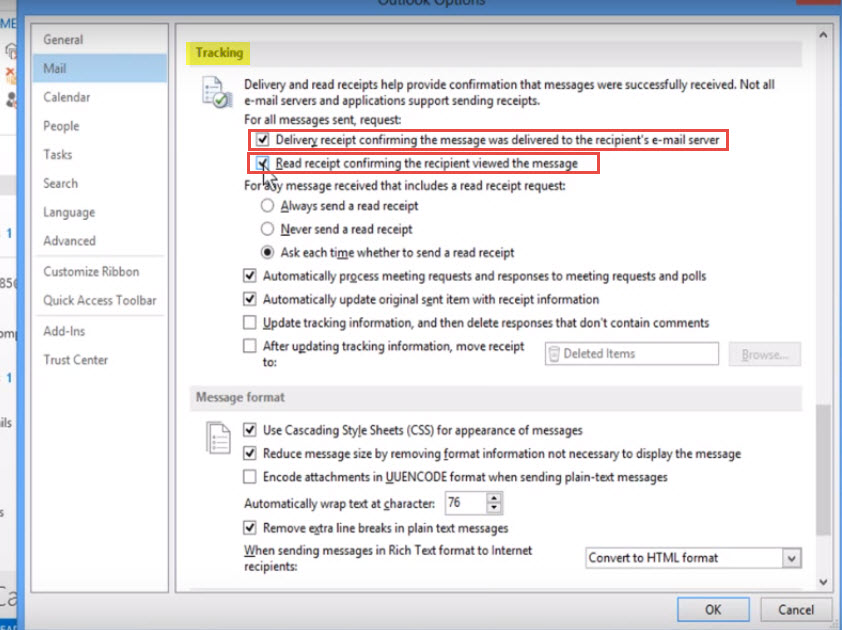 Step 5 : The above settings are applicable for all new messages you will compose and send. If you want a delivery receipt or read receipt for the current email or message you are typing, click on "Options" in the message window.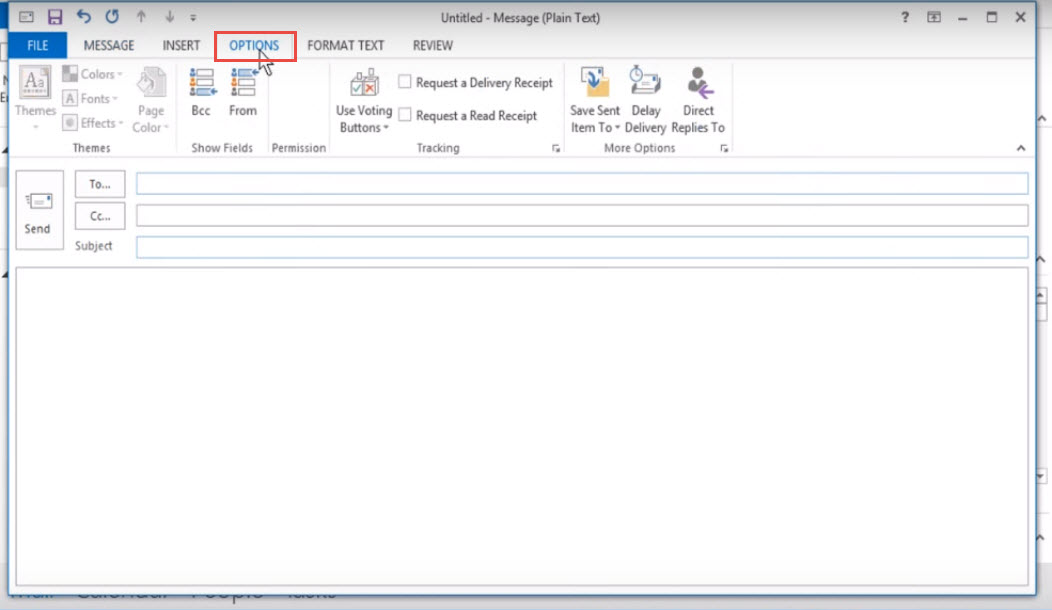 Step 6 : In the "Tracking" section, select "Request a Delivery Receipt" and / or "Request a Read Receipt", depending upon your choice. Related info how to configure other mail setting in Microsoft Outlook 2013.