When working with Microsoft Outlook 2019, there may be a possibility that you are not able to send/receive any message, though all is proper. This could be possible due to many reasons, like – a change of password and not updating Outlook with the new password, unknowingly working in offline mode, or unstable add-ins. Here we will investigate these general causes.
The simplest step to debug the send/receive issues is to check if you are working in an offline mode. People prefer working Offline when they do not have network connectivity. They can compose all emails, and reply to existing messages, without any internet connectivity. When Outlook 2019 goes Online, all these are changes are replicated in the OWA.
To check the Online/Offline mode – click on the ''Send/Receive" menu -> "Work Offline" as shown in the image below. If by mistake you are still working in Offline mode – the option will be highlighted, along with the status in the status bar at the bottom. It is a toggle option and, click again on 'Work Offline" to disable the same.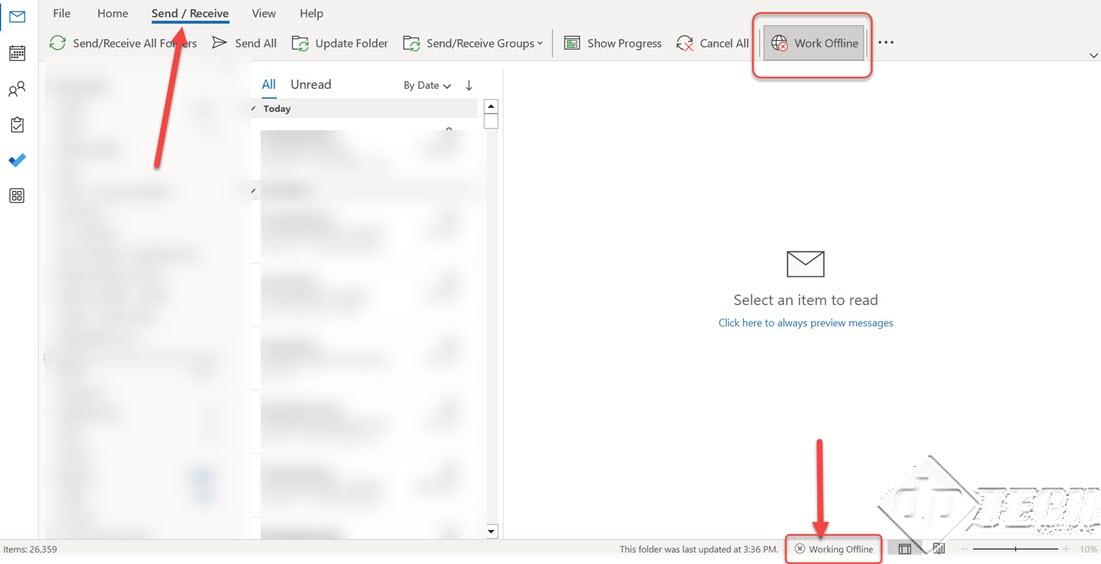 Once done, Microsoft Outlook 2019, will automatically synchronize with the web application.
The next possible solution for send/receive errors is a change in the Mail Server settings. It could be possible that your mail server settings got corrupted, or the server might have undergone some security policies. To explain this situation, we will take an example of a Hotmail (POP/IMAP) account configured in Microsoft Outlook 2019.
If going online doesn't resolve the error, then we need to check the mailbox/mail server settings. Click on the File menu -> 'Account Settings'. From the drop-down menu select 'Account Settings' again (as shown in the image below).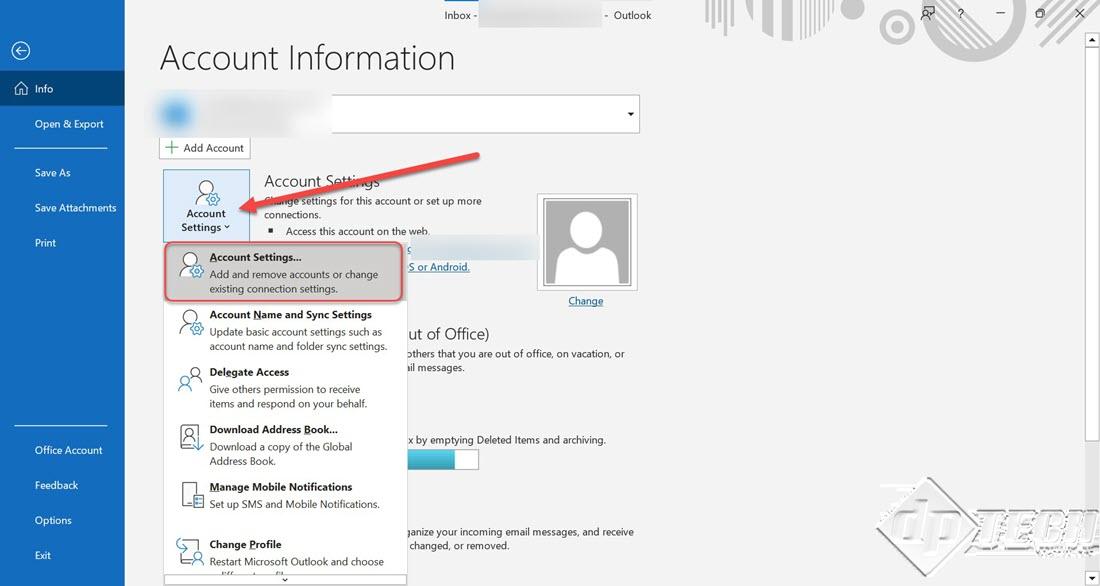 On the 'Account Settings' screen, click on the 'Email' tab. Select the email account and click on 'Repair'. Refer to the image for details.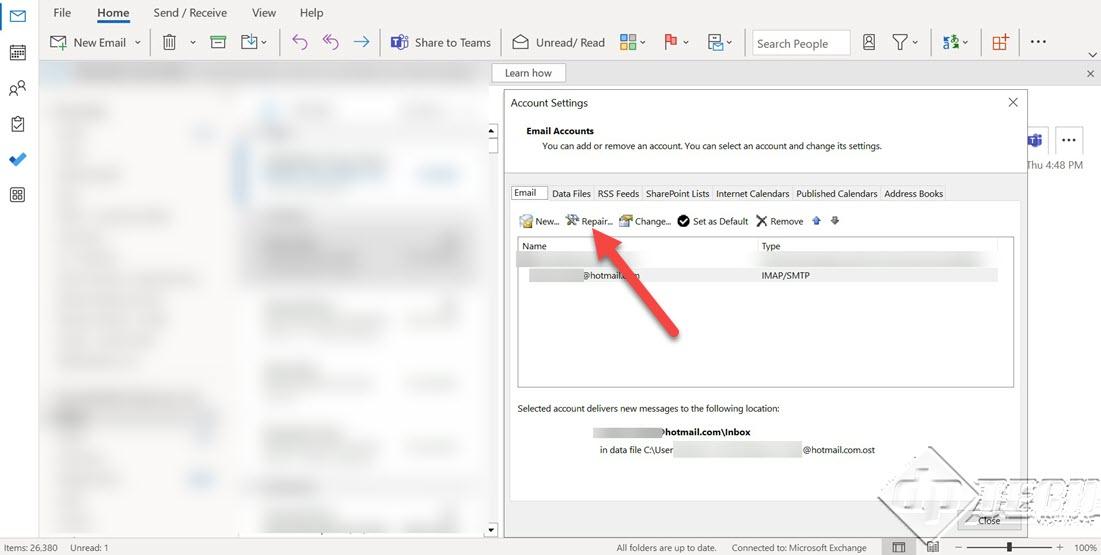 After clicking on 'Repair', from the popup – you can opt for 'Automatic Repair' or 'Manual Repair' (it requires you to be aware of email server settings, which you can confirm with your Network Administrator. To start with the manual configuration/repair, select the checkbox – 'Let me repair my account manually', and click on 'Repair' (see the image below). For this article, we will use manual repair.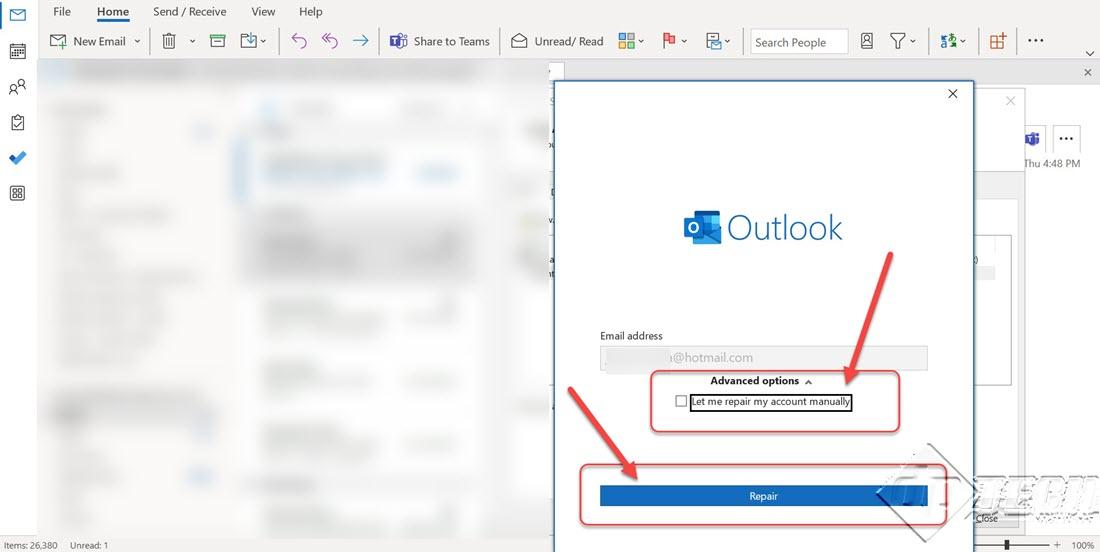 On the next screen, first check/correct the 'Incoming mail' server settings – password, server name, port, and/or 'Secure Password Authentication' settings.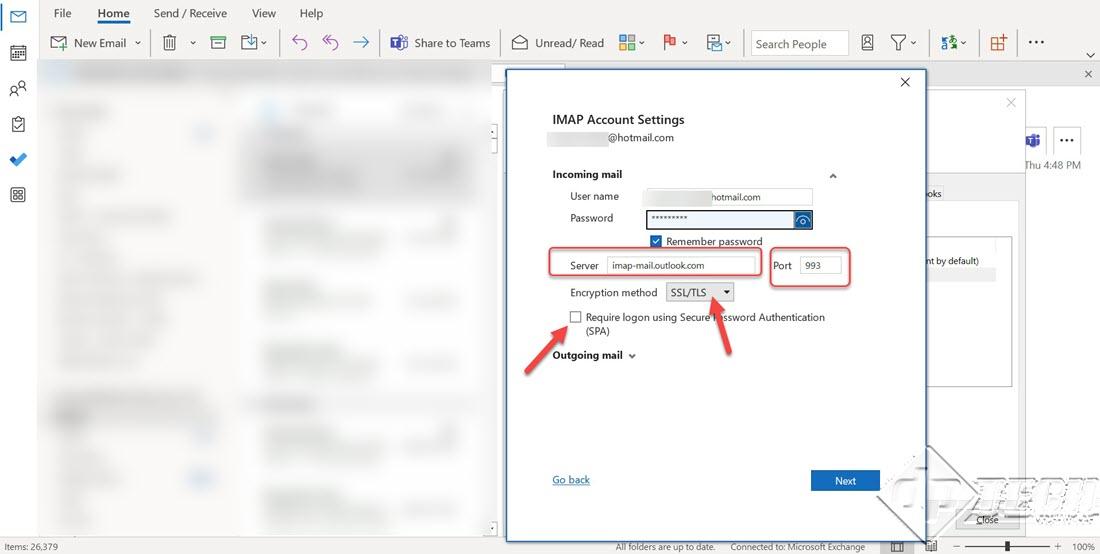 Once done, check the 'Outgoing' mail server settings – server name, port number, and explicit SMTP authentication requirements (as referenced in the image below).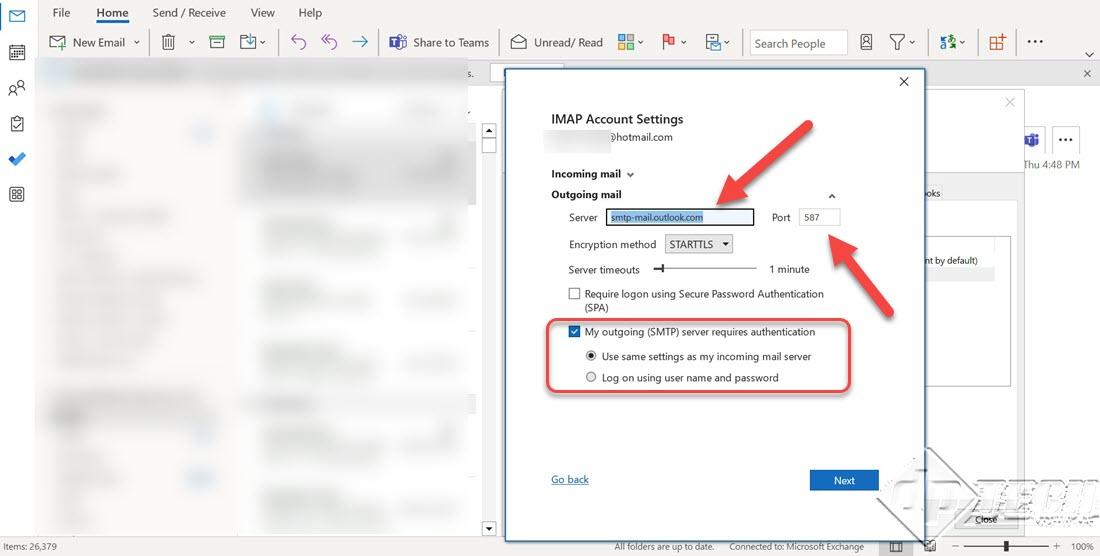 When you complete these steps, Microsoft Outlook 2019 will try to fix the account.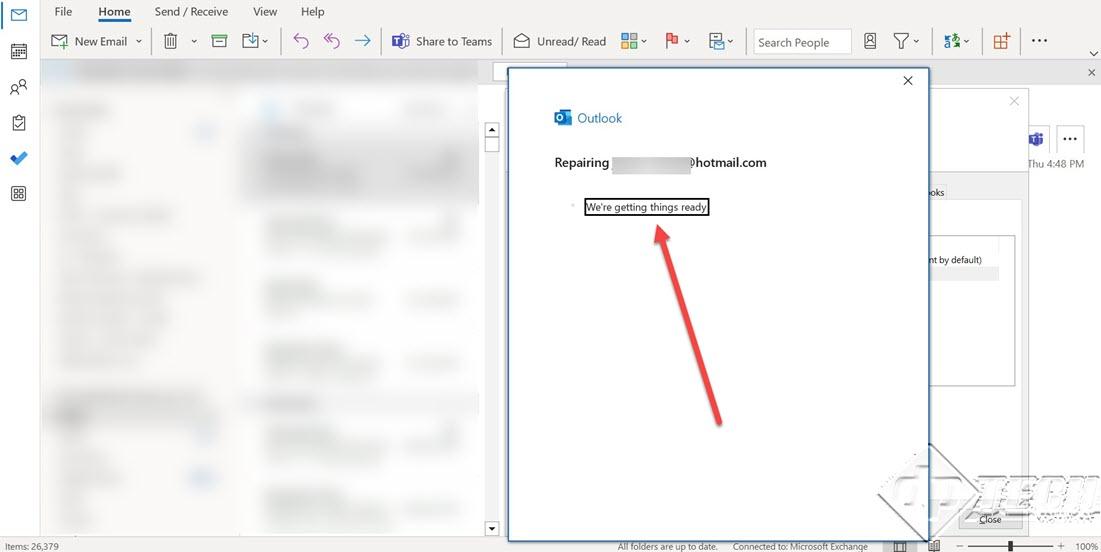 Once done, close the dialog box and then close the 'Account Settings' also. This should fix the issue as Microsoft Outlook 2019 tries sending a test email. You should see the 'Connected to Microsoft Exchange' status.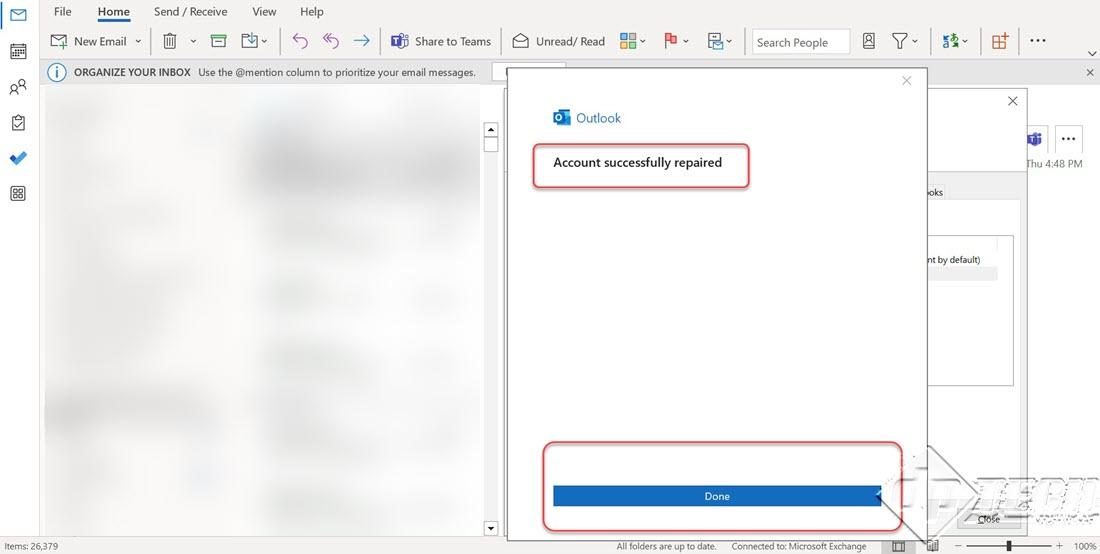 These steps should resolve the send/receive issues. For other Microsoft Outlook 2019 errors click here.