Do Not Ignore Local SEO in Chicago
Do you own a business in Chicago? Do you have a website? You probably do. But, are you getting any leads from the website? If not, it's because your target customers haven't landed on your website yet. Yes, it's important that you offer great products or provide satisfactory services to your customers for lasting success. BUT, before actual results pour in, you need your target customers to first land on your door step, is that not so? This is where organic SEO can help.
But, Can a General SEO Campaign Work for a Local Business?
It can. But the ROI (return on investment), as we know from experience, are going to be much less for a general SEO campaign. Local SEO in Chicago is a must if you are a 'local' business, targeting 'local' audiences.
Consider this:
Making it to the top of SERPs for 'dentist in Chicago' is more valuable than trying to rank your website for 'dental service'
Few local queries (that can be converted more easily) are better than queries coming in from locations you don't serve
First page placement for local searches is much better than second page placement for national or international searches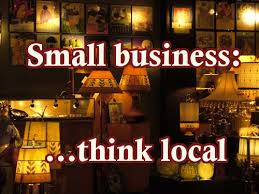 Rely on Experts for Local SEO
As the competition for web visibility, traffic, and ranking grows more intense, businesses of all kinds have got to get their websites optimized. This strictly applies to companies operating from locations such as Chicago that are international business hubs. Here, local rivalry is extremely high.
So, only SEO campaigns based on smart strategies and executed out by a team of experts can ensure rich dividends, both in the short and long run.
Can an Outside Company have Local SEO Expertise?
They may. But, nothing can ever beat local expertise when it comes to designing an SEO campaign for local searches. SEO professionals, who have enough experience serving local clients will easily understand your business model and work accordingly. Outsourcing the project outside Chicago or overseas will only add to confusion.
Here at DPTech, for instance, we know what works in Chicago and what doesn't. This is what you can expect from a local SEO campaign in Chicago:
Higher page rankings for local searches
Increased traffic and brand awareness
Long-term placement on search engines
Higher customer engagements resulting in more sales, and ROI
Lasting customer trust by virtue of a smooth user experience
Want to Know More About Local SEO?
Dial 773-358-1050 and talk to an expert today. We are here to help and answer any questions you may have.