Are you on the lookout for a team of SEO experts in Chicago? We can help you gain more traffic and increase sales using Search Engine Optimization (SEO). Chicago, Illinois is one of the most competitive cities to rank for a keyword such as "Chicago SEO Expert". You are competing with the best SEO professionals. We rank high for this keyword. We can also help your business achieve top position on search engines for your targeted keywords.
If you have just launched a new website for your small business or are now keen to strengthen your online presence. It's perfectly fine if you have just begun. But, you'd need a team of SEO Experts to plan and execute the campaign. This is where we can help.
We understand that you want to push more traffic to your website; you want to stand ahead of your direct competitors by achieving greater visibility. With proven experience in search engine optimizing and promoting small business websites in the region, we are in a unique position to steer your local internet marketing campaign.
Meet us once. Let one of our Chicago SEO experts explain how we work and the results we have achieved for other clients. You'd want us to make it possible for you.
For Us, SEO Begins With On Page and off Page SEO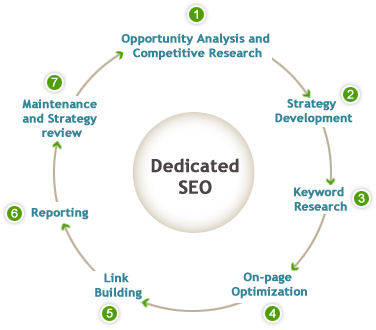 Unless and until the two approaches are not integrated, desired results will never show up.
In our endeavor to increase the visibility of online business in Chicago and take it to the next level, we make use of proven SEO techniques to attract new sales prospects to your business funnel.
Our Chicago SEO experts do not just understand the SEO techniques but are also well aware of the local consumer behavior patterns.
We Perform a Thorough Competitive Analysis
Our Chicago SEO experts have the skill to analyze the exact reasons why competitors are ahead of you.
We will plan strategies that are needed to give your online presence the jump it requires.
Everything Comes Down to the ROI (Return on Investment)
What's the use of driving traffic to a website if no potential leads are generated?
Don't be fooled by lame tacticsof driving more traffic to a website. What you really need is to hit the right cords with your target audience, be it all of the state or a specific city or county.
We will study your prospects carefully and filter out a target segment. This along with competitor analysis helps our SEO Experts in formulating the most effective SEO strategies for you.
Regular SEO Updates and Reports
We want every client to stay up-to-date with the results of an ongoing SEO campaign. Our Chicago SEO Experts provide regular reports about monthly traffic, improvement in traffic, and conversion rates. These SEO reports are easy to understand and provide a clear picture at one glance.
For all this and more, feel free to connect with us.
Call 773-358-1050 or write to us at info@dptechgroup.com to get in touch with a Chicago SEO Expert.
You can also directly connect with us by filling out this short form on the right.