Need Help With Microsoft Office 365 in Hickory Hills? Call us at 630-372-0100 or Fill out our
Quick Contact Form
Office365 – Enterprise Grade IT Solution for Your Small Business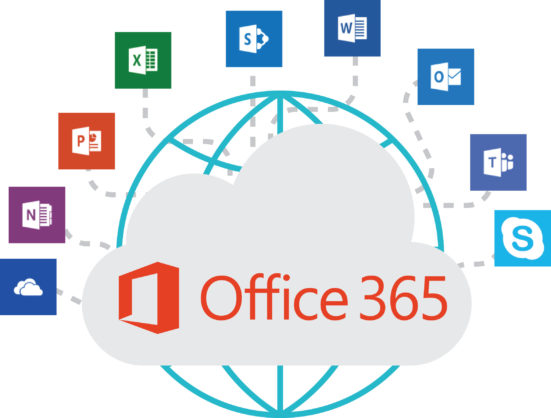 A world-class cloud-based service, Office365 is hosted by Microsoft. Through Office365 deployment, business organizations of all sizes can get Enterprise-Grade services at an affordable cost. We at DP Tech Group's Office365 consultants have assisted several businesses in and around Hickory Hills adopt Microsoft's cloud solution over the last five years. We have noticed a visible change in these companies' operational efficiency, productivity and bottom-line.
Listed below are some of the direct benefits that your small business will gain by moving to Office365.
You can stay up and running if the in-house system crashes or even if there is a major disaster; your business data and applications on the cloud will remain available
With built-in-security and compliance mechanisms in place, you can focus on your core business activities; your data is stored safely on the cloud; you know who has access to which features and you can easily access files anywhere, anytime without needing a Virtual Private Network (VPN) or specific IT skills.
For small businesses – meetings, emails, sheets and contact management – are a part of everyday life. With synched contacts, emails, calendar, files and a host of useful Office365 applications, all your staff can access the same data from different devices, work from any location and easily collaborate in real-time.
There are no upfront costs. Small businesses with no in-house IT experts hire Microsoft Office365 support specialists to get the most out of the cloud solution. With subscription and Office365 consulting fees, the monthly cost is predictable and remains nearly fixed.
Interested? Call us at 630-372-0100 for a free Consultation or fill out our quick contact form.
Which Office365 Plan Is Suitable For Your Small Business In Hickory Hills?
Currently Available Plans of MS Office365 are as follows:
Office 365 ProPlus
Office365 Essential
Office365 Business Premium
Office 365Enterprise E1
Office 365Enterprise E3
Office 365Enterprise E5
All of these variants provide a slew of great features and benefits. A small business can make significant savings in terms of time, effort and money by moving to Office365. But, any migration to Office365 from an existing in-house system requires professional assistance so as to successfully move data and apps to the cloud.
If you're unsure of what you need or are not a cloud service specialist yourself, it'd be wise to engage a professional with proven experience in the field.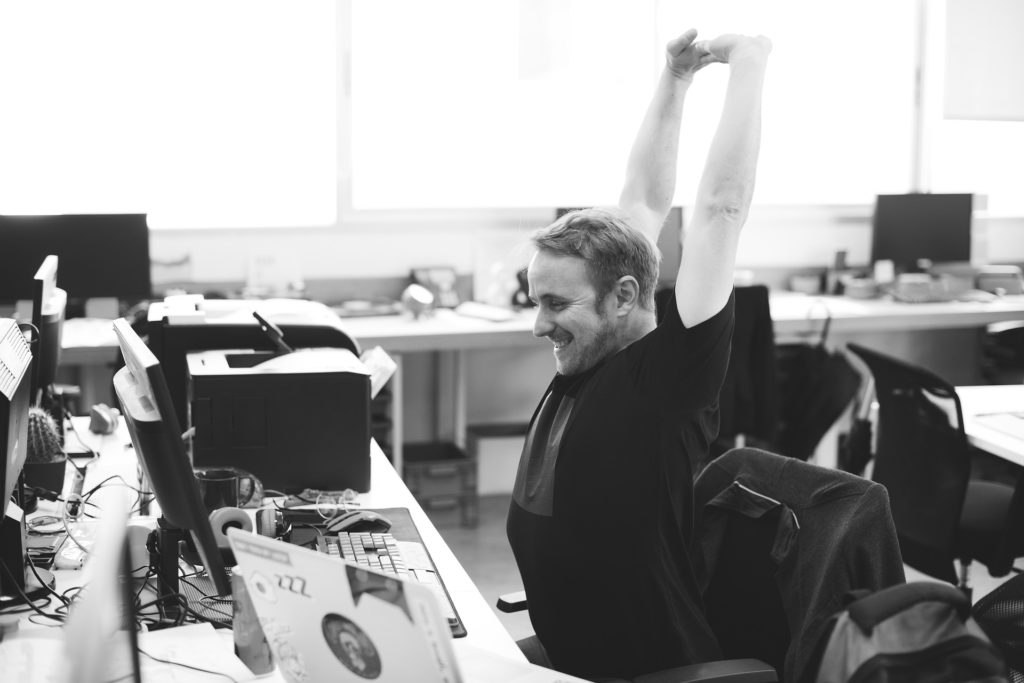 As part of our Microsoft Office365 Consulting plan for small businesses in Hickory Hills, we at DP Tech Group administer subscriptions, assist with installation & migration and provide ongoing office365 support.
Exchange Online – World Class Email Experience for Small Businesses in Hickory Hills
An industry leading cloud solution, MS Office365 Exchange Online is used by a large number of Fortune 500 companies. Small businesses seeking to improve their bottom-line are also embracing this world-class cloud based email solution.
Interested? Call us at 630-372-0100 for a free Consultation or fill out our quick contact form.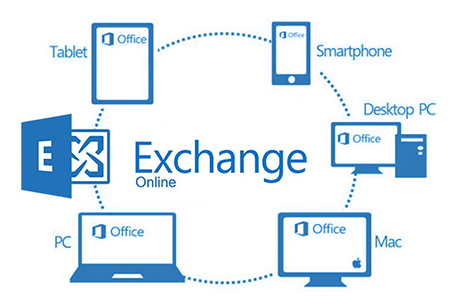 DP Tech Group's Microsoft Office365 consultants have assisted dozens of small businesses in Hickory Hills adopt Exchange Online to achieve greater operational efficiency, higher productivity and business protection. The main reasons why we recommend Exchange Online for small businesses looking at using IT as a growth-driver are:
Ease of Access: Cloud based email with Office365 Exchange Online is accessible anytime, anywhere and from any type of device such as smartphone, tablet, laptop or desktop computer. Not just email but practically all Outlook based content such as email, calendar, contacts, tasks, etc. can be accessed anywhere from different browsers, operating systems and devices. Easy access to business email empowers everyone from front-line workers and salespeople to managers in your small business.
Highly Reliable: Exchange Online comes with Microsoft's financially backed SLA (Service Level Agreement) guarantee for 99.9% uptime. Once the solution is configured and monitored by a Microsoft Office365 expert, you never have to worry about downtime or loss of revenue resulting from business disruption.
Highly Secure: As cyber criminals turn to increasingly sophisticated methods for attacking businesses around the globe, you will have the peace of mind that your business mailboxes (including outbound email) are guarded by some of the most advanced anti-spam and anti-malware filtering mechanisms. 100% of known malicious programs will be blocked! 99% of spam will be eliminated preemptively! Since Microsoft hosts email data securely at globally redundant servers and has top of the line disaster recovery systems in place, you have no reason to worry about data loss.
Greater Control & Easy Maintenance: It is possible to remove confidential business data from a lost device, enforce PIN lock or approve select mobile devices. Users can store all their data in one archive. With automatic patching, system maintenance requires minimal effort.
Cost Savings: Small businesses that hire Office 365 Exchange Online experts in Hickory Hills, save on costs that would otherwise be incurred on server maintenance, update installation, frequent troubleshooting, downtime, data recovery, cyber threat prevention, etc.
OneDrive for Business – Not Just A Cloud Storage Solution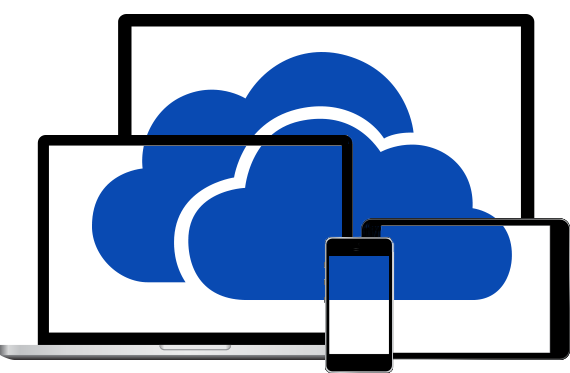 A cloud service from Microsoft, OneDrive is offered as part of Office365 or SharePoint Server 2013. Once you migrate to OneDrive for Business with the help of an experienced Microsoft Office365 expert, your employees can store, sync and share work related files with great ease. They'd be able to update, share or collaborate 'securely' on any of your Microsoft Office documents online from any location and virtually any device.
Highly secure cloud storage with built-in file encryption and advanced DLP (Data Loss Prevention) capabilities
Sync and share business data on the move with PC/Mac or Android/iOS/Windows devices
Share files securely with coworkers or those outside of your organization
Backup everything important; a wide range of document types are supported
Even when Internet connectivity is weak or absent, OneDrive for Business lets your staff work 'offline.' It is possible to synch thousands of files and folders in OneDrive for Business Library, which effectively means that there'd be no business downtime due to lack of Internet connectivity when in field or in the event of a calamity
Interested? Call us at 630-372-0100 for a free Consultation or fill out our quick contact form.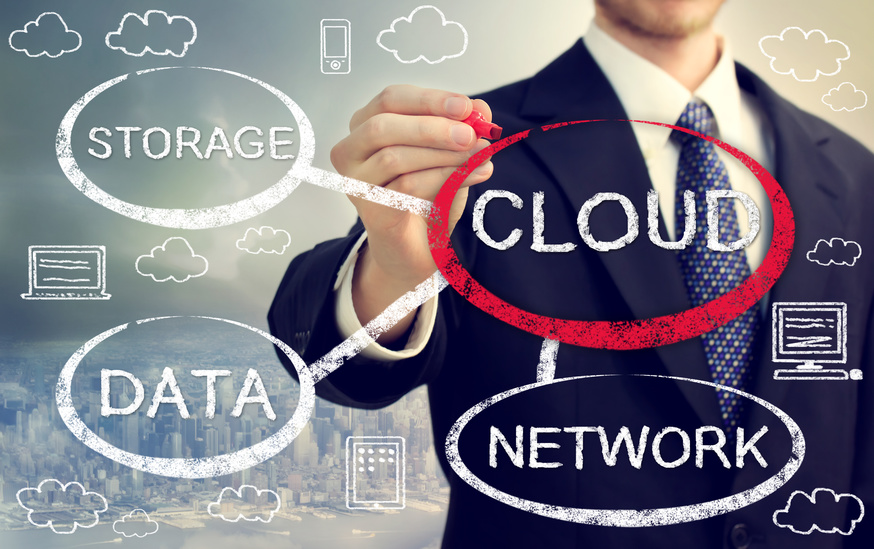 Microsoft continually upgrades the applications that synch data between your local devices and OneDrive for Business folder on the cloud. 1TB of space is more than enough for even medium scale companies that generate and need to store new data on a daily basis. In case OneDrive for Business Library has been hosted on your company's SharePoint Server, your system administrator will decide the total space available.
With user-friendly features, anywhere-anytime access, 1TB cloud storage, top of the line security mechanisms and real time collaboration tools, OneDrive is a whole lot more than a basic cloud storage solution. However, to get the most out of OneDrive and avoid making costly mistakes during the migration, it is advisable to consider hiring a Microsoft Office365 consulting company in Hickory Hills for best results.
Online Meetings – Lot More Than Audio/Video Calling Function
A part of Office365, Microsoft Teams provides a robust Online Meeting solution. Not just large scale companies with offices spread across different states and countries, small businesses too are now using Office365's Online Meeting capabilities for faster, better and more reliable communication amongst team members and with clients.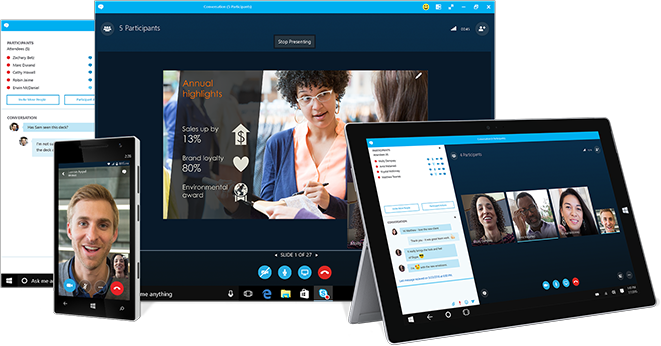 An Office365 specialist in Hickory Hills can help you avail a wide range of benefits including but not limited to:
Your small business can host audio/video or web conferences for your staff, clients or a select audience
Use advanced features such as instant messaging, file upload, note taking, screen sharing, etc. to get better results in team coordination, marketing and customer relationship management
On special occasions, your small business can hold live broadcasts, webinars and online presentation
With a dial-in number that's currently applicable in more than 400 cities across the globe, any of your team members can join an audio conference even when there is no Internet connectivity
If you are unsure of which features your small business may actually require and whether you should pay for a specific plan or not, feel free to reach out to DP Tech Group. Our Office365 consultants are here to guide your small business in Hickory Hills get the best value out of Office365 Online Meetings.
Why Consider Hiring A Microsoft Office365 Expert?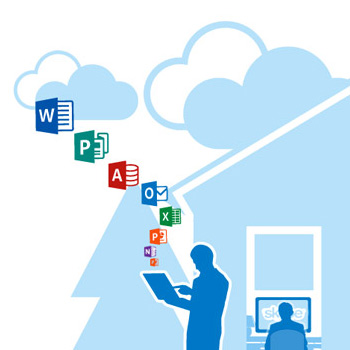 To get the most out of Office365, small businesses with no in-house IT experts should consider hiring a reliable consultant.
DP Tech Group's Office365 experts understand the full spectrum of the cloud service including the numerous complexities and components; diverse understanding helps ensure that you get the most out of the various features of Office365.
Moving to a 'dynamic' and continually 'evolving' cloud service like Microsoft Office365 is rewarding for a small business when ongoing support as well as strategic guidance is provided by a specialist; one time installation is not enough!
A consultant with a thorough understanding of the Office365 ecosystem can guide you to compatible third party solutions for additional benefits
An expert can assist you with a smooth migration to the cloud without losing any of your data
How To Avail Microsoft Office365 Consulting in Hickory Hills for Installation, Migration or Support?
Call DP Tech Group today at 630-372-0100 and speak with a Microsoft Office365 Consultant.
From initial setup & installation to content migration and ongoing support, DP Tech Group will assist you at every step of your Office365 journey.
We are here to help. You just have to ask.