Having a secure / strong password for your Office 365 account is foremost to avoid any complications resulting with password hacks. In case, you feel your password has been compromised or you want to routinely change your password on regular basis, follow these steps –
Step 1 : Open Office365.com and login with user details.
Step 2 : Click on Settings (top-right corner) and then goto Office 365 settings, as shown in the image.

Step 3 : In Office 365 settings window, click on "password" on the left.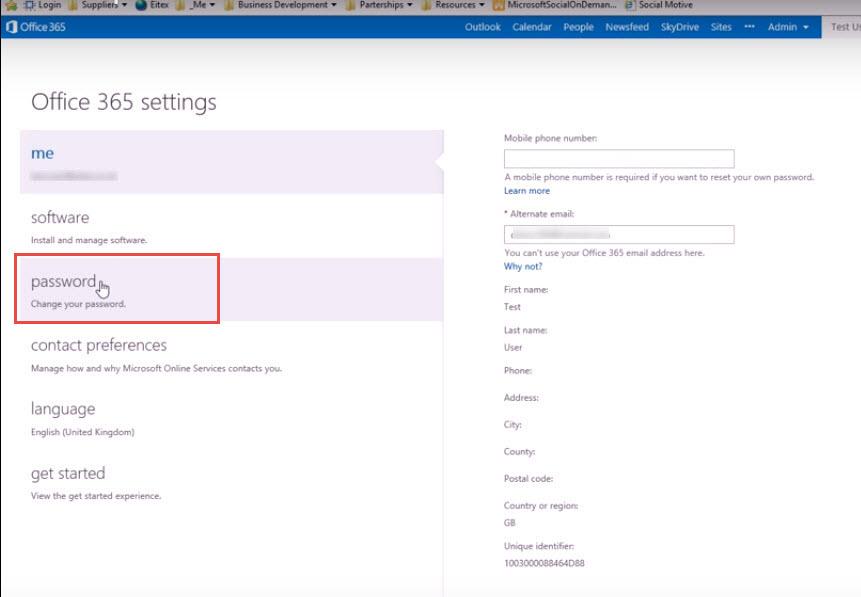 Step 4 : Enter your "Old password". Set the "New Password" and confirm the same. Check the password complexity level. Password should be strong enough with a combination of numbers and characters. Click on "save".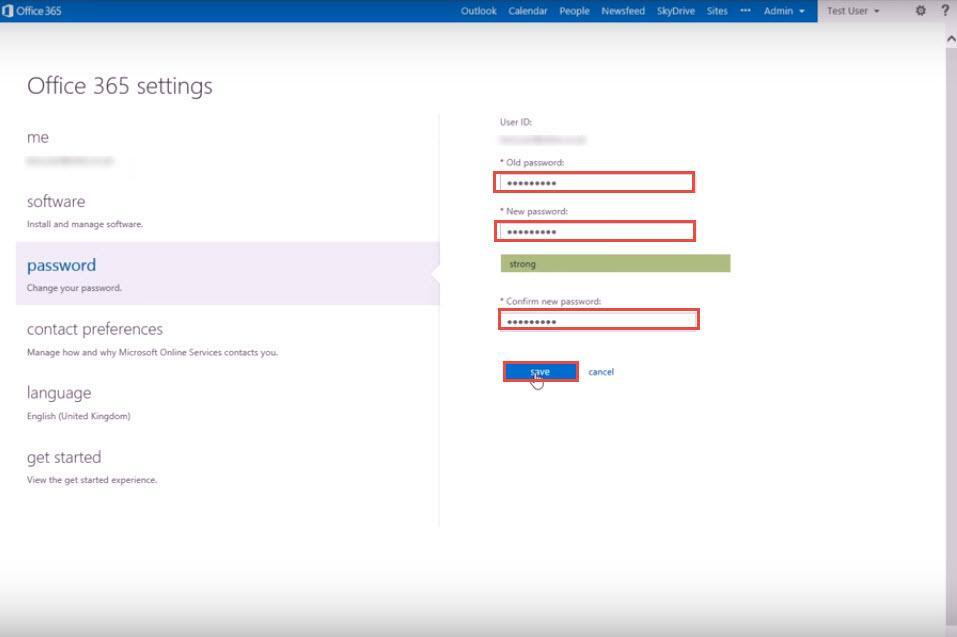 Step 5 : You will get "Saved successfully" notification, confirming change in password.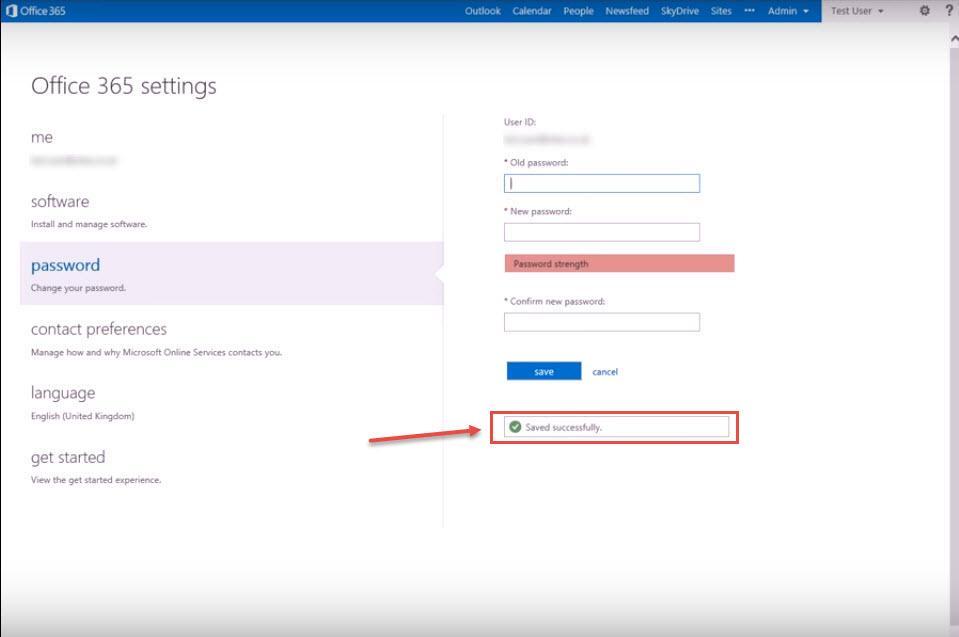 Your password is changed. You can try the same, by logging out and logging again with the new password.