When using Microsoft Outlook 2010, sometimes we get safe mode error when you open your outlook. It will show you "Safe Mode" at top in the application bar. We can easily resolve this issue by editing entries in the registry.
When you open outlook you can see safe mode on the top as in the image below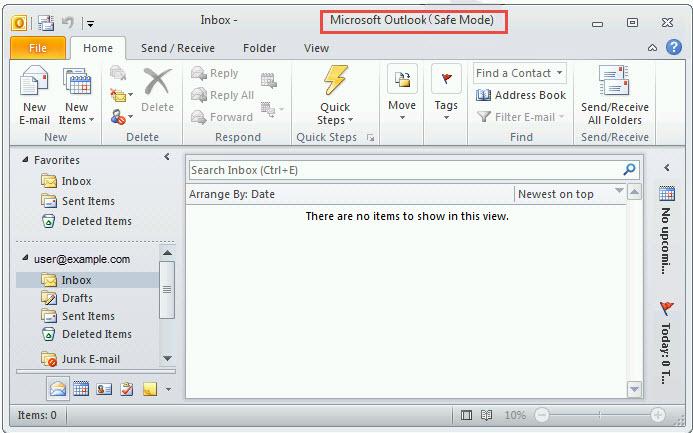 Follow the steps below to resolve this error by editing registry entries.
Step 1 : Press "Window + R" to pen "Run" dialog box. Type "regedit" and then click "OK".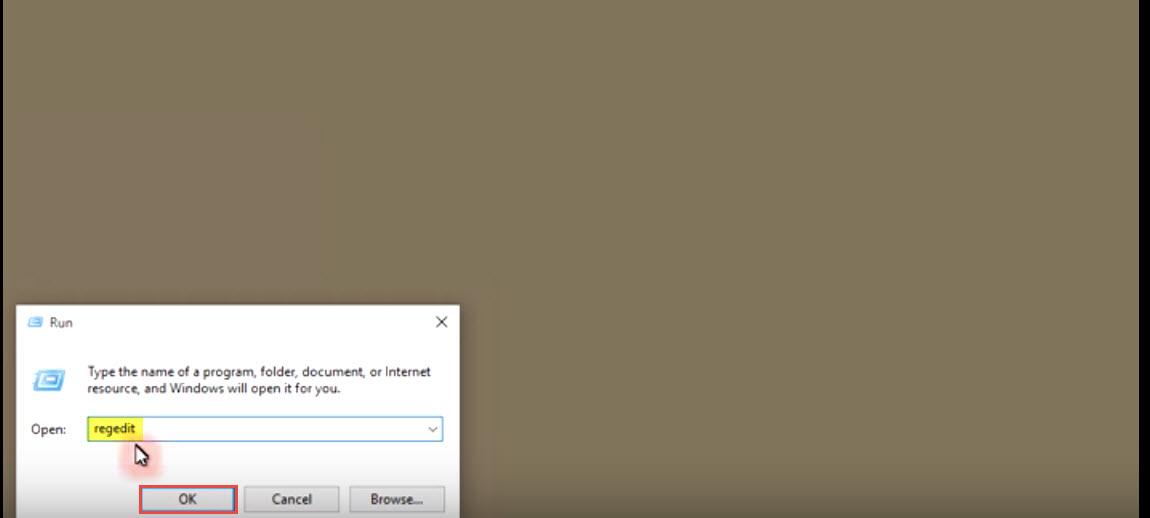 Step 2 : Click on "HEY_CURRENT_USER" and expand it on the left side. You will see the layout similar to this image.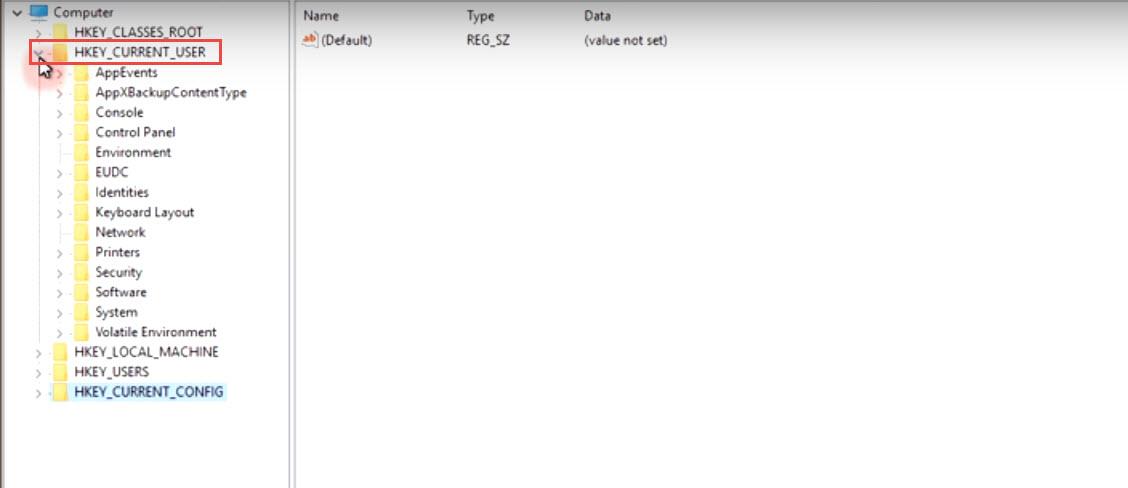 Step 3 : Click on "Software" and expand it.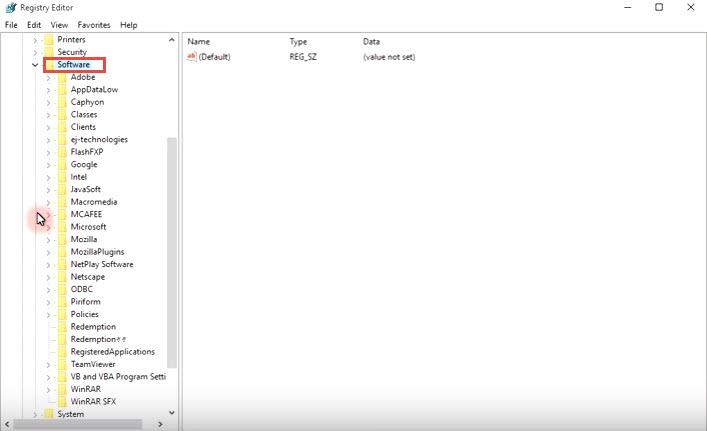 Step 4: Click on "Microsoft" and expand it.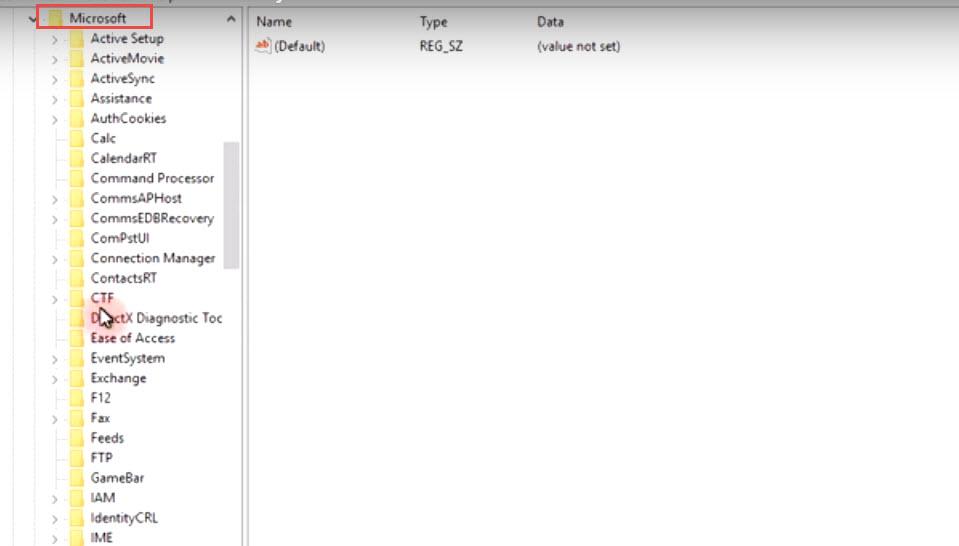 Step 5 : Expand "Office" and navigate to "14.0" -> "Outlook", as shown in the following image.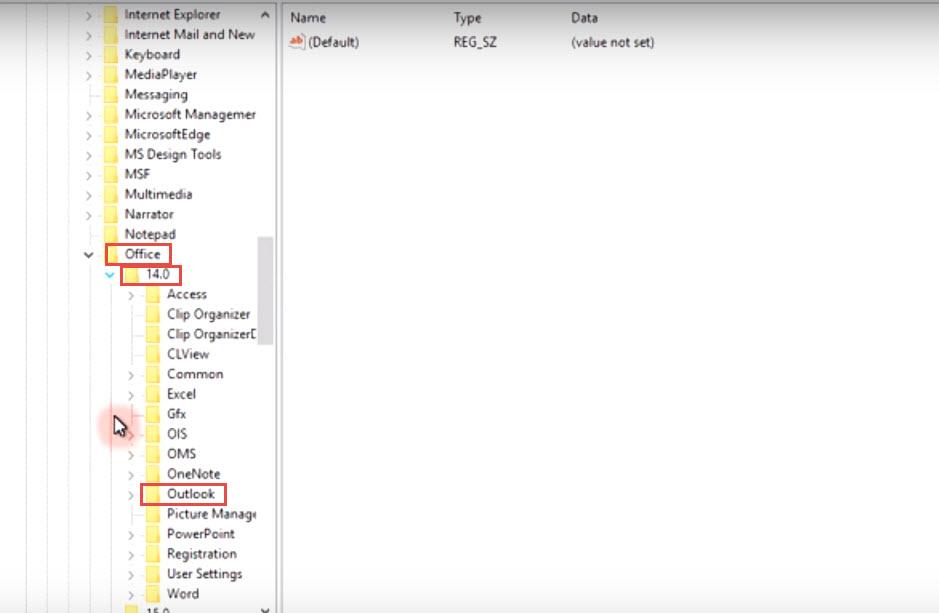 Step 6 : Scroll down to "Security" under "Outlook".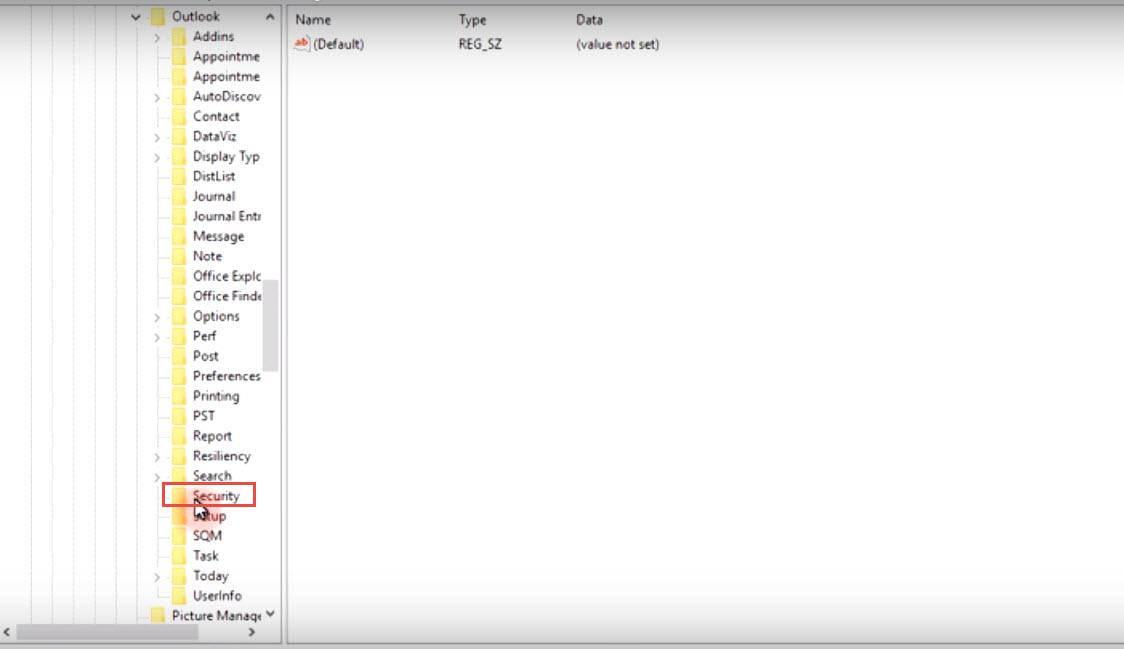 Step 7 : Right-Click "Security" and from the popup menu, select "New" and then "DWORD (32bit) Value".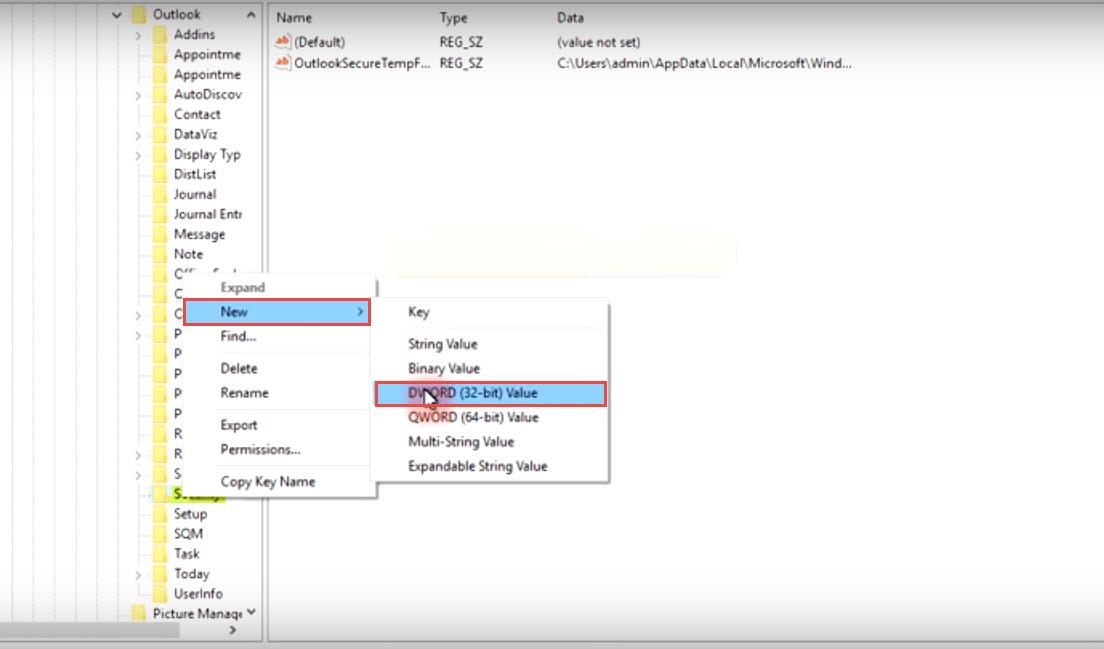 Step 8 : Rename the created "DWORD" to "DisableSafeMode"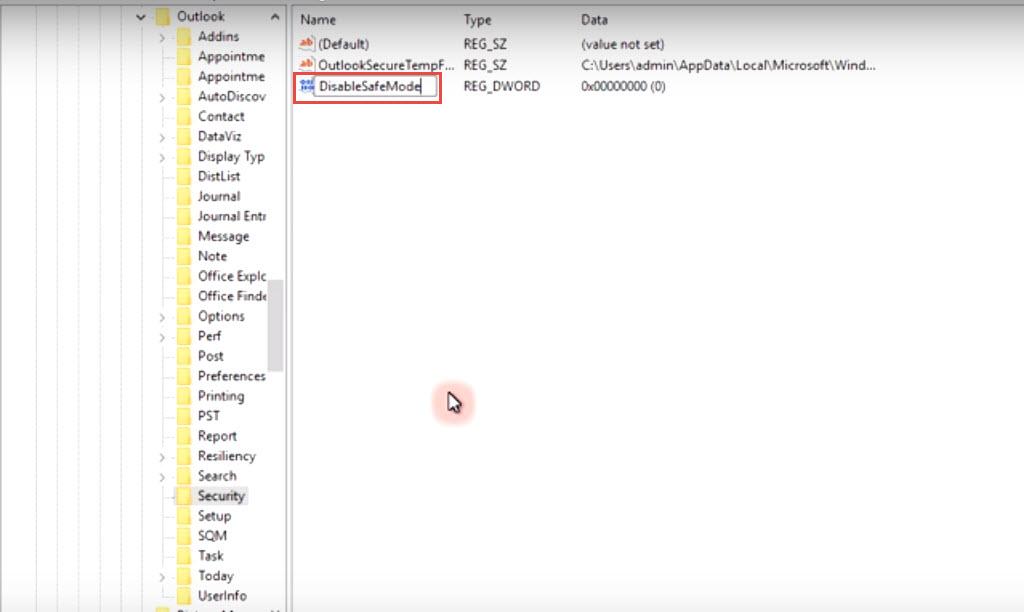 Step 9 : Right-click on "DisableSafeMode" and select "Modify".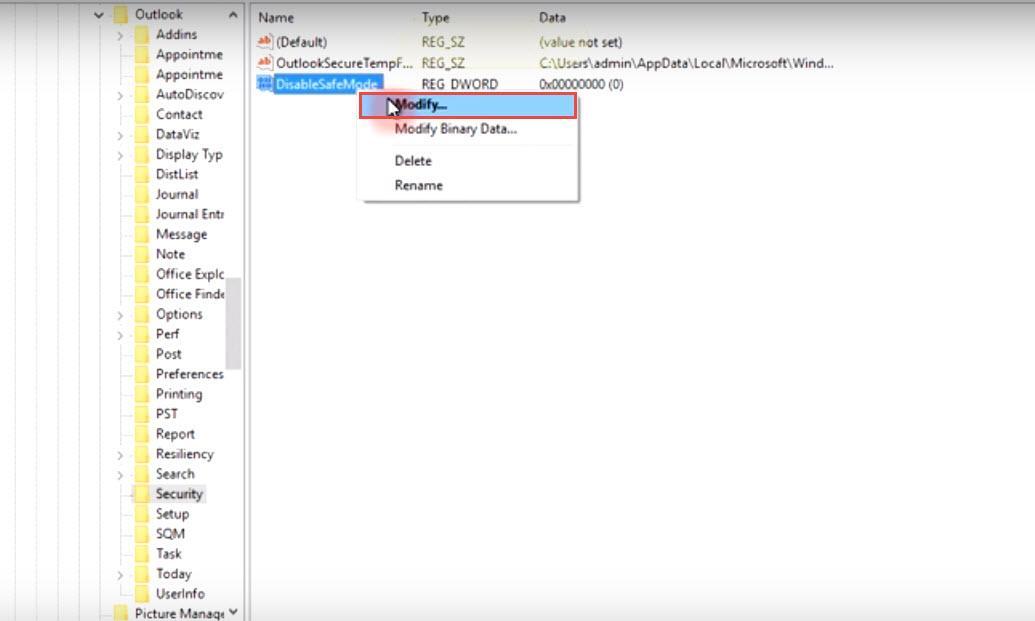 Step 10 : Change the "Value data:" from "0" to "1" and then click "OK".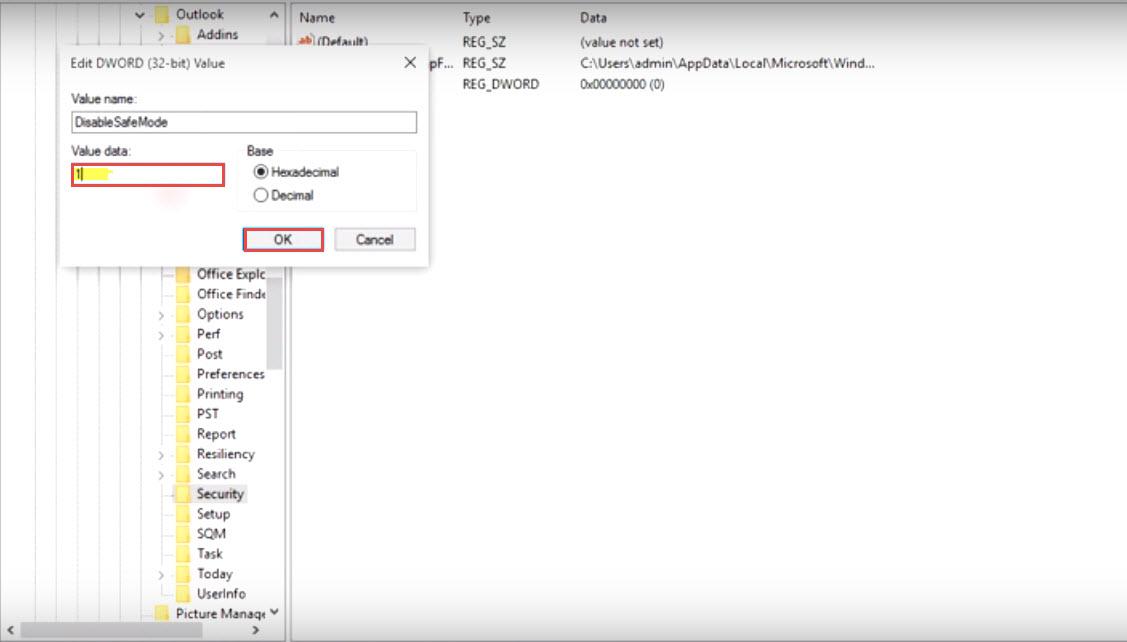 Step 11 : All done. Now close the registry editor and open Outlook. You can see it will run in normal mode now.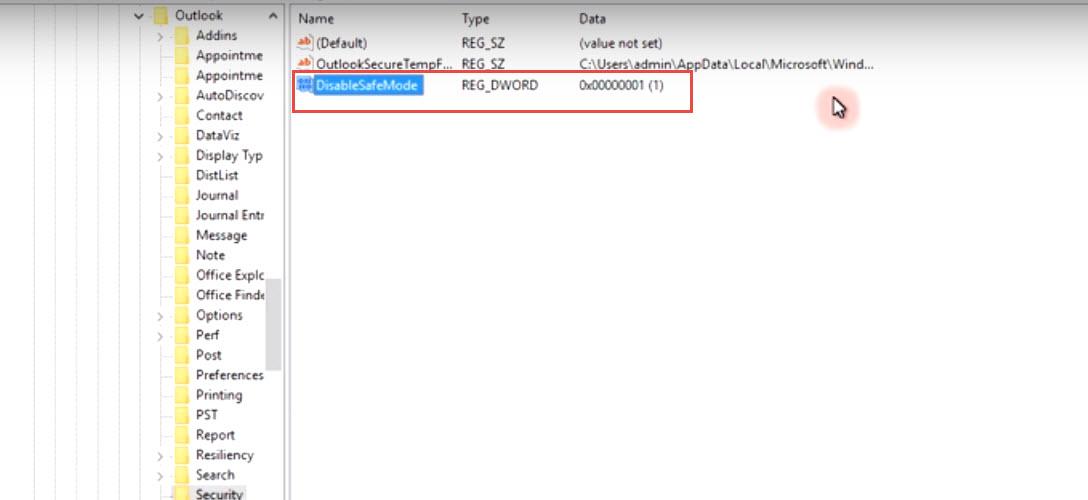 Click here to fix Safe Mode problem in Microsoft Outlook 2016.