Why Offshore SEO Is a Bad Idea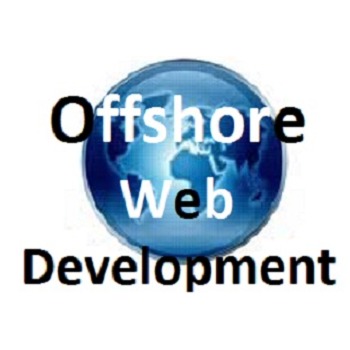 How often do you receive unwanted email messages from the internet marketing companies?
If your website has been around for some time and your email ID happens to be out there in open, you'd agree that such email messages are more frequent than all other emails nowadays.
The emails and messages almost always start with headlines such as:
Why your website is underperforming
You can make it to the top of SERPs in just two weeks flat
Your website needs on-page optimization and we can do it for free
We are an off-shore SEO company, so we are very cheap
Cheap but great quality SEO services
Get quick and guaranteed traffic at an unbelievable price
… and so on
Internet marketing and its many components such as SEO, PPC and SMM are quite popular with businesses of all sizes today. Who doesn't want a healthy online presence? So, when you hear that an offshore SEO company can run an SEO campaign at a fraction of the price a competent, local internet marketing company quoted to you, it is but natural to feel happy. Alas, this happiness doesn't last long. And here are some reasons why:
Poor Quality Campaigns; Incurring the Wrath of Google
While getting a service at a compromised price may look all neat-and-tidy to start with, you gradually become aware of the fact that the quality is not-at-all as you had expected it to be.
Anything too-cheap is hardly any-good, remember?
Linking assignments are seldom original, and flawed, with content almost always relayed from existing resources. To a novice, this may seem okay. But makeshift internet campaigns run by offshore SEO companies often lead to penalties by Google and a financial debt all the same.
Content That Is Spun; More Trouble
If the quality of SEO at times seems okay, it isn't necessarily down to the original work of the provider.
Low quality content providers often spin content off of other popular resources. They simply remodel and realign words and images.
In such cases, Google often penalizes web pages or demotes page-ranks. And you wanted to 'save' by hiring offshore SEO companies?
The Barrier of Language
While you may want content in a certain language (English, for example), there's a good chance that your offshore service provider does not have a command on the language.
Not just huge gaps in communication leading to late deliveries, you may also discover at a later stage that the content created or optimized by this new, cheap and seemingly okay offshore company just doesn't click!
Knowledge of the Brand
The distance means that your content provider knows just about as much about your brand as you may tell him. At best, he can get this information through channels available to everyone.
Basically, there's no first hand information available. How can such a company plan and execute a serious SEO campaign?
Focus on the Long-term Goals; Avoid Offshore SEO
While you are in the market to establish a long lasting legacy, your SEO provider, sitting thousands of miles away, sees you as one entity amongst many that have a short life span. Often, there can be a mismatch between the drive and push that makes long-term relationships possible.