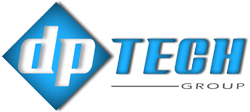 The True IT "One-Stop-Shop" for your Small Business.
1 Phone Number to Call, That's all!
DP Tech Group Can Help You With
Phone Systems & Service
Professional Grade Email
Web Hosting
Website Development
Advanced Cyber Security
Backup & Disaster Recovery
Managed IT Support
IT Consulting
We serve as a true 'One Stop Shop' offering all technology services & solutions that a small business needs to compete and WIN in today's marketplace.
Our services and solutions are 'small business budget' friendly, many of our solutions start at as little as $1 per day per device.