Sometimes you need to add office 365 contacts to any other email account. For this you need to export these contacts from your Office 365 account and import the same in different email account. We will discuss here all steps, one by one –
Login with your office 365 account credentials in Office365.com.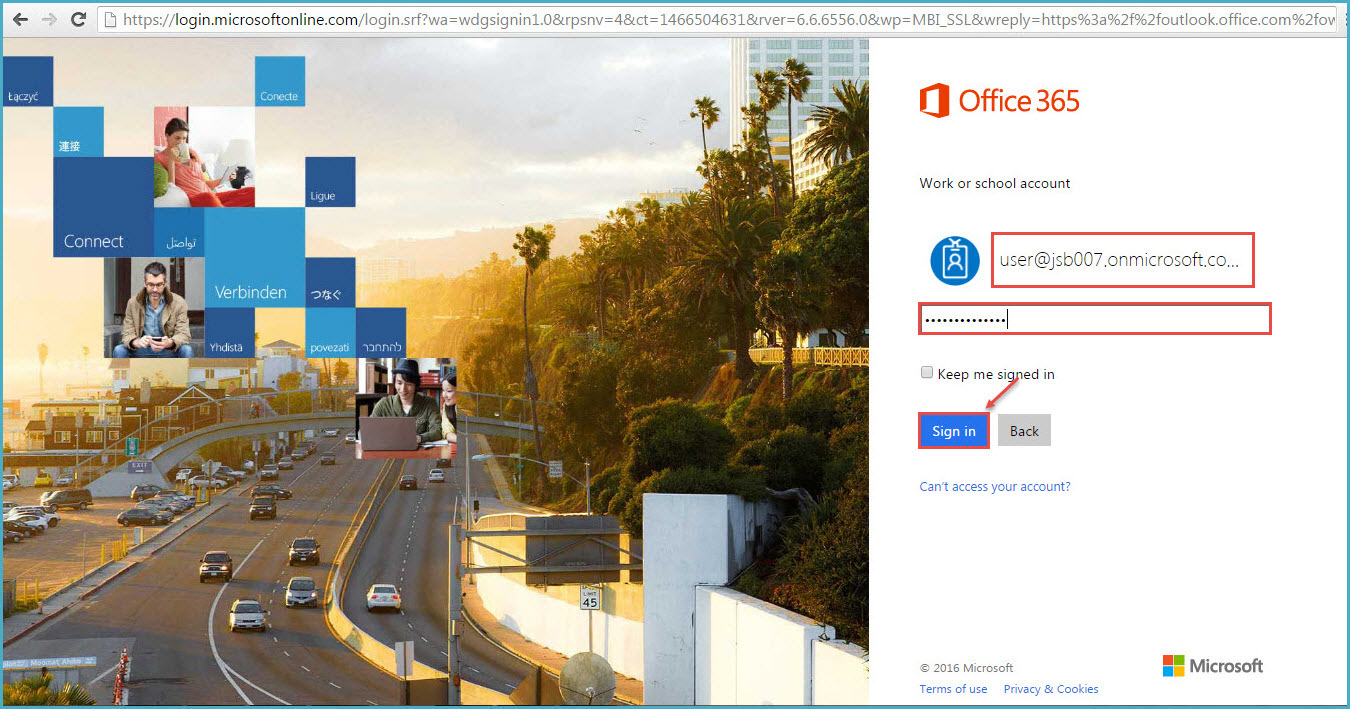 2. Go to App Launcher and select 'People' option as shown in the image below: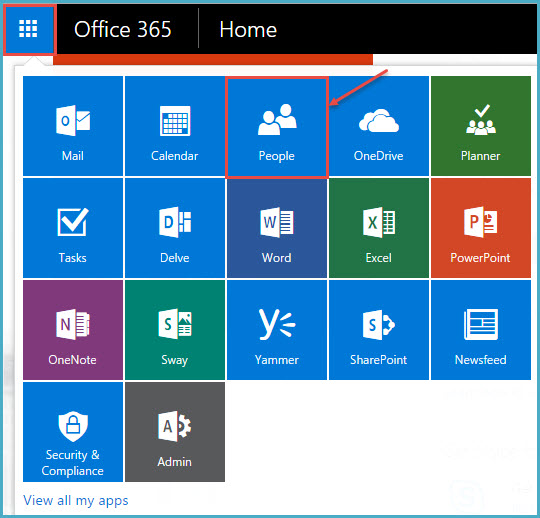 3. Click on 'Manage' at the top, to expand.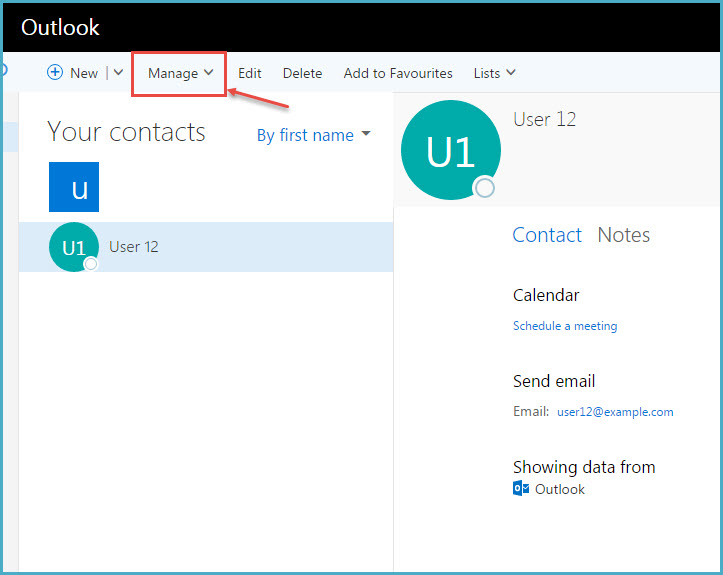 From the drop down select "Export Contacts" as shown in the image below.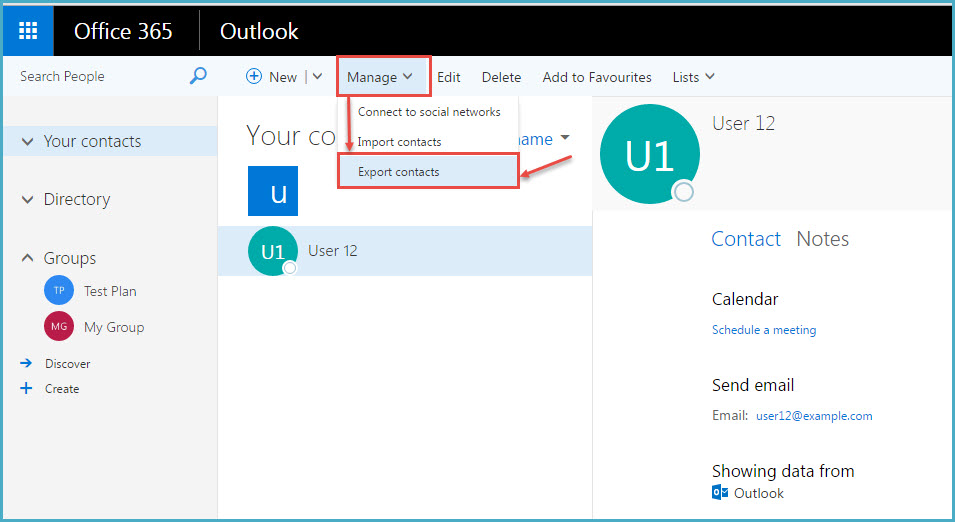 5.From Export Contacts, choose whether to export all contacts or from a specific folder (you created). Then specify the format of the file in which you want to export your contacts.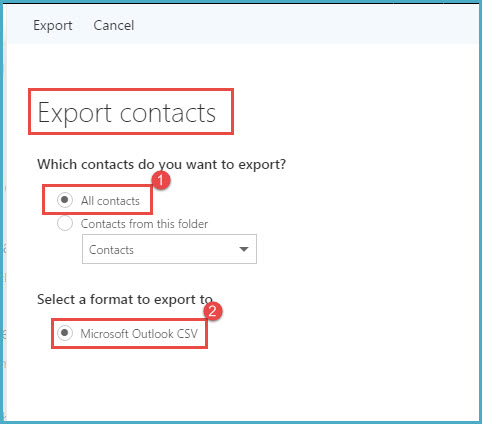 6. Then select the Path where you want to save your contact export file as here is the Desktop is selected to export contact file, select the path and click on 'Save' your contact file is ready.