Network Support & Management
Are network related problems coming in the way of your day to day business operations? Do you think a well configured and continually monitored network can result in greater employee productivity? If the answer is affirmative, we are on the same page!
Welcome to DP Tech Group – your one stop network management and support  provider in Chicago.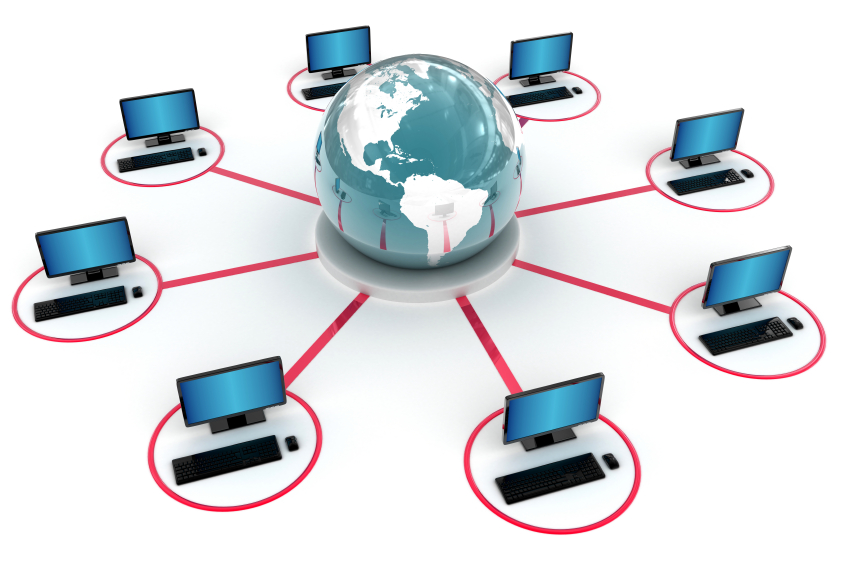 Business Network Management is best Left to Experts
For small and medium scale businesses that rely on various IT systems for smooth, day-to-day business functions, having a well configured network, complete with fault prevention mechanisms, quick resolution procedures and ongoing maintenance schedule is a must.
You'll need expert assistance for network setup and maintenance at your office to minimize the cost and labor overheads.
If you are interested in hiring a network specialist with strong background in business IT support services, DP Tech Group can help!
We have a team of IT network support specialists who have been supervising network management tasks at companies with 5 to 100 employees and more.
The benefits of a Managed Network
Small businesses often ask if it is viable to set up a network for their computers, which are obviously few in number. If your goal is to increase productivity and reduce costs, setting up a network should be your priority.
The network lets you enjoy the following benefits:
You can manage data on a file server and organize your documents and files better. If anyone changes or updates a document, all your employees will have updated copies of the same.
When everything is shared on a server, you don't have to limit working on a particular desktop alone, you can work anywhere where the network server is accessible.
Sharing internet connections is also possible by attaching special devices with the network
Upgrading software of all systems in possible in one go
Employees can communicate more easily, even in the absence of the Internet
We Resolve Support Issues Before They Occur
We know that our job is not over once the network system is installed. We ensure that your network continues to work smoothly day after day.
As part of our ongoing business support services, we organize routine maintenance schedules. We implement all updates well in time, keep track of warranties and make sure that you're not made to pay an extra dime on IT expenses.
Take Full Advantage of Bandwidth
We offer you the latest technologies that help optimize the network and for keeping it stable and working for longer. Our commitment towards quality ensures the network functions to its fullest capacity.
If the need be, our network tech support team will also install a load balancing system, which enables multiple internet connections to equalize their impact.
Network Experts
Having served hundreds of clients in Chicago since 2003, we understand what different small and mid size businesses want from our services.
Services you get from us include:
Setting up of wire and wireless network systems for small and medium scale businesses
Regular overview of PC networking through remote access or inspection at your premises
Installation and configuration of firewall
Internet connection sharing and troubleshooting
Installing new Server Operating System
Network resource management
Troubleshooting connectivity issues
For More Information
Old or new, if your business needs network IT support services, consult our experts today!
You can call us at 630-372-0100 or write to us at info@dptechgroup.com.