What Is the Difference between PPC and SEO?
Monetization of every single online project defends veritably on the traffic it attracts. No matter how awesome products or how great a service you have on offer, if there are no visitors, there's no ROI. On the Internet, 'getting found' is important. This is achieved through Search Engine Marketing (SEM). PPC (Pay-per-click) and SEO (Search Engine Optimization) are two components of SEM.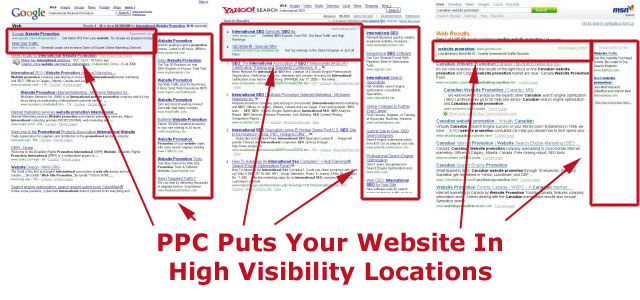 SEO: The process of optimizing a website (on page and off page) to increase its chances of appearing in search results i.e. high up in search engine results pages (SERPs). For example, if you are providing small business tech support services, you can optimize your website for related keywords.
PPC (Pay-per-click) – Pay-per-click is nearly synonymous with advertising with the difference being that in PPC, the results are displayed separately and on-demand.
To better understand the kind of results that we intend to achieve through SEO and PPC, take a look at the following picture: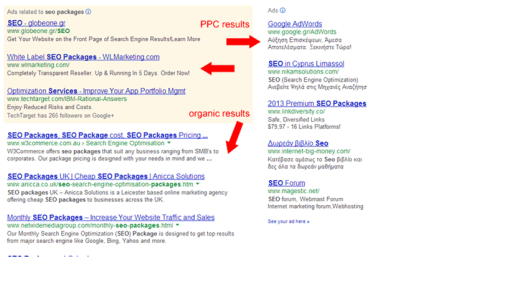 The key differences between the two are as follows:
When the purse strings are tight, SEO is the right way to go. It pulls in "organic traffic" and can easily outperform PPC (which is often expensive).
The traffic generated through paid campaigns is more likely to lead to a higher conversion rate. A PPC centric internet marketing campaign is ideal for a project if the sole objective is to achieve a sale and the return on investment, promising.
PPC campaigns are much easier to measure than SEO campaigns.
PPC campaigns are one time investments leading to one time results. SEO campaigns are ongoing investments (higher in the beginning) leading to more permanent and ongoing results.
The Bottom line
We recommend SEO and PPC both. Whether the strategy has to focus more on SEO or PPC in the beginning or on an ongoing basis has a lot to do with the nature of your offerings, competition, immediate & long term goals and budget.