It's an uphill task for new businesses to compete with the old ones with well-established online presence. But, at the same time, the Internet offers newcomers an opportunity to learn the same things more quickly by example. You can analyze existing marketing campaigns and avoid committing the same mistakes, and also implement new ideas to create a strong presence online, in a relatively short span of time.
What Exactly Does Competitor Analysis Entail?
Competitor analysis is synonymous to SWOT analysis. But, here your target is to analyze the strengths and weaknesses of your competitors.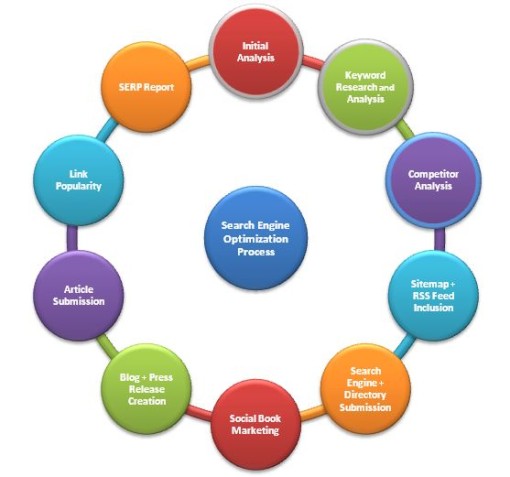 Try to break down your research into specific questions and then find the answers to them.
For instance, ask yourself why your competitors always show up on the first page of search engines. What are the minor details of their marketing campaign, how much money are they spending, how much are they depending upon SEO strategies, and so on.
Knowing answers to the above can aid in better decisions; you can plan better strategies and ensure your SEO project is on the right track.
How to Analyze Online Strategies of Competitors
New businesses are still naïve and they may find it tricky to shortlist the areas of making a comparison.
At DP Tech Group, our experience has helped us identify major areas of study, and they are as follows:
Analyze traffic sources
Figure out how your competitors are driving traffic to their websites. Are they optimizing organic search? And if yes, what kind of SEO techniques are they using.
Check What Kind of Pay per Click Ads They Have in Place
You must analyze the attributes of paid ads that are fetching returns for competitors. They might be making use of discount code ads, a free consultations ad or other leads that are relevant to their audience. You need to keep tab on such ads and generate better leads for your own website.
Website Accessibility on Different Search Engines
Check whether their website is ranking well on Google only, or if it enjoys equal visibility on all other search engines. It is always better to optimize your website for different search engines. Google, of course, should be the priority number one.
What do they rely upon – Social Media Marketing Vs Affiliate marketing
Are your competitors more focused on the use of social media marketing strategies or do they depend more upon affiliate marketing models on the web? Answer to this question will help you in understanding their revenue sources.
Hire Experts to Do It for You
Competitor analysis is easier said than done, and if you can't figure out how to go about it, hire DP Tech Group experts to do it for you. We'll show you the techniques of analyzing completion and also help you with internet marketing strategy planning.