Outbound links are the links placed on your website, directing users to third party websites, blogs, infographics, videos, etc.
You may be linking to a news report to back a specific argument made in an official blog post or giving credits to the original source of an infographic you published on your website, for instance.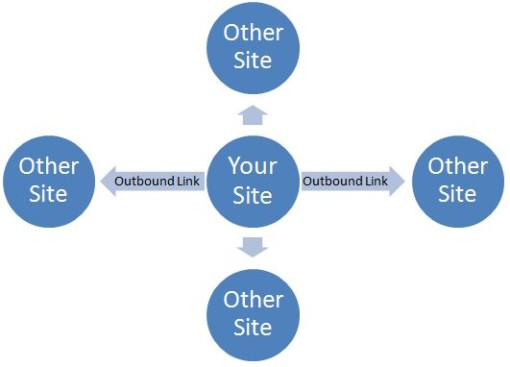 Just as the health of inbound links (or backlinks as they are known in the SEO world) is important for successful search engine optimization, outbound links too should not be ignored. They too play an important role in the overall scheme of things.
Watch out for the following signs that indicate your outbound link has gone bad and needs to be removed immediately for better SEO outcomes:
Pop-Ups All Around on the Target Page
Get this – pop-ups are SEO killers. They make your pages load slower than ever and annoy your readers to the point of frustration and distrust, setting your site on an endless downward spiral.
You got no irritating pop-ups on your website? Great!
BUT, linking to websites that serve ad galleries to incoming visitors isn't healthy for your website's SEO either.
Completely Irrelevant Redirects
Links that redirect users to completely irrelevant websites are also bad for SEO.
They not only frustrate your site's visitors but also present your website in bad light to search engines.
How will it look when you redirect people from your beauty-and-fitness blog to a review site for hotels?
Check all outbound links and their redirects using the right tools from time to time.
Too Many Error Codes
While most of your outbound links may be genuine, there are others too that must (frequently) be inspected, and removed if necessary.
How will your visitors or search engines judge a page on your website if it links to a page that no longer exists or always returns an error message? Not good, for sure.
Sub-Par Content
Sending people to sites with poor content will only affect your reputation in time. Visitors or customers served with such outbound links in your blog posts or other web pages back and again will simply never want to come back,
Develop a habit of checking the content of all your linked sites; consider dropping those with much less authority and ranking than they once had.