Is your website being optimized for search engine traffic? Chances are that you've recently hired a dedicated team of SEO professionals or maybe you are doing it all on your own.
In any case, keep in mind that you must consider diversifying your website traffic sources.
Why, you'd ask!
Well, Google is the big boss on the Internet and you never know when it is going to change its page ranking algorithms. There won't of course be any major changes taking place overnight but would it not be great if your website received traffic from multiple sources and not just Google?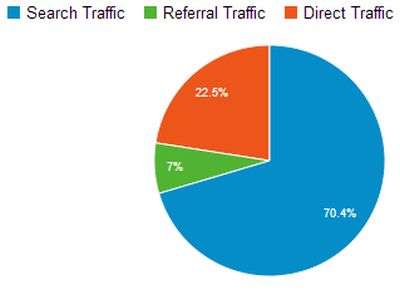 At DP Tech Group, the first goal for us is no doubt to optimize a website for search engines. SEO done well implies a great return on the investment made. For every few hundred dollars spent on search engine optimization, once the campaign matures over a period of time, the returns are proportionately higher.  But in the long run, we also advise our clients to consider establishing multiple sources of website traffic.
This way, your website is no longer in a vulnerable position.
While an organic SEO campaign executed by experienced internet marketing professionals is hardly vulnerable to new Panda or Penguin updates, it goes without saying that we want to leave no stone unturned to solidify your position on the web.
Besides social media platforms, of course, it is important that you also pay heed to other popular search engines. Besides Yahoo! and other popular search engines, you may also want to consider Vertical Search Engines in case you are operating in niches such as health services, flight bookings, etc.
Over the last few years, several vertical search engines have come up that provide the facility of narrowing down search results. In case the services/products you offer fall into such categories, it is important to consider optimizing the content on the website, or the descriptions to be posted on other search directories accordingly.
For More Information
Call us today if you want to know more about creating and sustaining multiple sources of traffic. It may or may not be applicable to you but we are here to help you figure out what's best for your website.