Except the people sitting in front of desktop computers and laptops in offices all day long, just about everyone else is repeatedly using smartphones to access internet on the go.
These people search for products/services, place orders, or consume content on their mobile devices. As many as half of all searches are now performed on smartphones!
Is Your Website Ready for the Mobile Users?
If a big chunk of your target audience is online on mobile devices, do you not think you need a responsive website immediately?

Regular, unresponsive websites do not render as beautifully as responsive websites on different mobile devices, thus leading to poor user experience. This ultimately results in poorer conversion rates.
Google Loves Responsive Websites
The search engine giant Google has been known to be a strong advocate of using responsive websites now that an increasingly large number of web traffic is coming from mobile devices.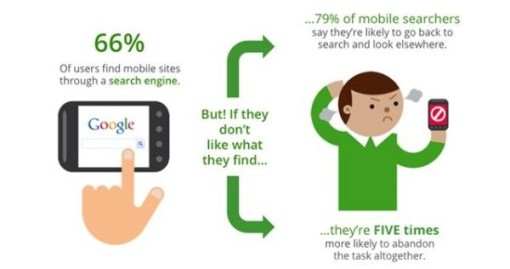 The Year of Responsive Design Was in 2013
Mashable said that.  Given the rapid mobile device adoption all over the world, Mashable was right in calling 2013 the year of Responsive Design.
Now, it's 2015 and you can well imagine the importance of having responsive websites.
Cohesive Brand Experience Leading to Higher Conversions
With responsive design, target internet users are exposed to cohesive brand experience when they access your website on smartphones, tablets, laptops and desktop computers.

Faster Load Times Imply Happier Customers
Responsive websites make use of smaller images/graphics and optimized HTML, leading to faster page load times. A regular website may take twice or thrice as much time to load on a mobile device.
Internet users do not wait for more than 2-3 seconds for a page to load the first scroll area. If your website takes longer than that or fails to engage a visitor in that timeframe, your conversion rate is likely to be low.
Final Words
If you are investing in SEO, SMM and PPC campaigns, and hope that the target audience will find your website on the Internet, you might as well ponder on ways to improve the conversion rate! Having a responsive design does not guarantee sales/subscriptions/leads (there are numerous other factors too) but not having one is almost certainly a huge disadvantage.