Hire The best SEO Professional in Chicago land area
A business website with no traffic is of nothing more than a show piece. Is that not so? But, amid the tough competition and technicalities of digital marketing, how do you go about securing a place on top of SERPs (Search Engine Results Pages)?
How do you make sure that your target customers land up on your website through search engines when they search for services or products you provide? Well, you let a professional do it for you. Yes, you hire an SEO professional in Chicago. This is what you need to do.
Looking for an SEO Professional? We Can Help!
If you are on the lookout for an experienced professional or an entire team capable of optimizing your business website for search engines, you've landed on the right page.
We are DPTech – an organization with full-fledged team of SEO professionals in Chicago.
Our SEO Services in Chicago and What to Expect
For us, SEO is strictly about approved marketing strategies and tactics. When working on your website, we make it a point to make all the changes and modifications required to maximize incoming search traffic.
For each campaign, we have the following fundamental goals
Higher ranking for your website on Google and other search engines
More search engine traffic
Higher ranking for local searches
Targeted traffic generation
Maximum lead generation or conversions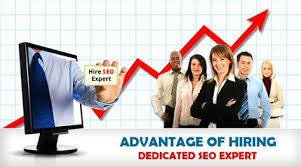 Comprehensive Marketing Skills
Our knowledge of SEO is not limited to any particular skill or area. We know that complete SEO is about everything from designing and programming to on-page, off-page, and a variety of marketing techniques. What worked for one kind of business at one location may not work for another. This is why we have separate teams of professionals having expertise in different aspects of SEO.
When you choose DP Tech Group, you are not just hiring one SEO professional in Chicago; you are basically getting the benefit of an expert team at the cost of one!
Research and Creativity
Constantly evolving search engine algorithms and differing client requirements make SEO an on-going process. It can never be stagnant. What works today may not work the following year, for instance.
We have managed to get real, lasting results time and again because our SEO techniques are completely organic.
Dial 773-358-1050 today! We are here to answer all your questions.