How to Select an SEO Company in Chicago?
With hoards of SEO companies in Chicago shouting about being #1, it really makes the selection a hard and confusing process. You cannot randomly pick & choose a company only because it makes big claims about doing the best SEO, can you?
Put simply, there're no straight forward answers to a question such as how to select an SEO company in Chicago. There are a number of parameters on which you should judge a company before signing on the dotted line.
Having been in the business for many years now, we at DP Tech Group make it a point to educate our existing as well as prospective clients on how they should be choosing an SEO company in Chicago and later, how they ought to be really monitoring an ongoing campaign. As for asking you to consider us as a service provider – we let our reputation and portfolio substantiate our claims of being among the best in Chicago!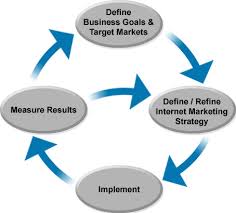 Look out for the following if you want guaranteed good work:
Can the SEO Company Increase Your ROI?
Don't trust companies harping big without guaranteeing or at least promising actual gains in terms of ROI (Return on Investment). Many SEO companies have content manipulated on their websites to attract customers.
If you've to approach someone on the Internet, look for the guarantees as well as the past results on their website.
Always ask For a Written Contract from the SEO
It has upsides and downsides both. The upside is that everything is on paper, including the time period required for delivery of results. But, you've got to be careful while signing contracts. For instance, don't sign a long term contract on day one. Make payments on a monthly basis on the account of results delivered.
Check If the Company Website Appears On First Page of Google
The company is no good if Google Search is not showing them on page one. Choose an SEO company that appears on the first page of Google. It is a proof that they can also get you to the top and improve your rankings.
Ask About Their SEO Research and Analysis Method In Advance

The success of an SEO campaign is driven by keywords; one cannot randomly pick them up from anywhere. It takes in-depth analysis of the consumer behavior and not just keyword reports; this requires close study of the past and future trends. This is best left in the hands of SEO experts, the ones who know everything about getting to the right keywords and hence hit the right target audience.
Choose a service provider that is willing to enlighten you on how they work. There should be no secrets.
Look for 24/7 Support Service
Select an SEO company in Chicago that is always accessible. If they cannot satisfy your queries and keep beating around the bush to make a sales call, move on to the next service provider.
While this list is certainly not the 'complete' guide, it sure will give you a head start. If you want to know more about SEO campaigns or have any questions related to internet marketing, do not hesitate to call us at 773-358-1050 We are here to help!